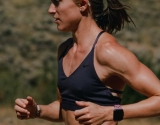 December 05, 2019
"Right now, the plan would be to double her in the 1500 and 5000 meters at the Olympic Trials."
By Kerry Eggers, Portand Tribune
When effort intersects with talent, the results can be spectacular.
Enter the world of Shelby Houlihan, who at age 26 is on the precipice of unprecedented success...
Read More
comments