GNC Live Well Liberty Mile Draws Deep Field to Pittsburgh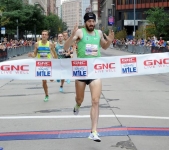 July 25, 2017
Sixth edition attracts nine sub-4 minute men's Milers and eight sub-4:30 minute women's Milers for Friday evening, July 28 downtown event; $30,000 prize purse presented by GNC Live Well; 3rd stop on Bring Back the Mile Grand Prix Tour 2017
From P3R
PITTSBURGH - The 6th GNC Live Well Liberty Mile on Friday evening, July 28 will host its deepest field to-date with nine sub-4 minute men's Milers and eight sub-4:30 minute women's Milers expected to compete for the $30,000 prize purse in the City of Champions. The star-studded line-up includes 4-time race champion Heather Kampf and 2016 U.S. Olympian and defending champion Ben Blankenship.
"We are proud to sponsor the Liberty Mile and are thrilled that it continues to attract the best American runners of all ages and abilities," said Bob Moran, GNC CEO. "At GNC, our focus every day is to provide products that help our customers Live Well and it's exciting to be a part of events that not only bring the community together, but also promote and encourage healthy lifestyles."
Defending champion Kampf, 30, who also holds the event record of 4 minutes, 32 seconds, will face tough competition from rising Mile stars Stephanie Garcia (4:24.68 Mile personal best), Emily Lipari (4:27.19 Mile PB) and Lauren Johnson (4:25.04 Mile PB). On the men's side, Blankenship, 27, who won last year's race in 4:02 in his Pittsburgh debut will compete against a deep field of sub-4 minute Milers including Riley Masters (3:55.80 Mile PB) and Kyle Merber (3:52.22 Mile PB). Full field list below.
This year's American Development Pro Mile offers $25,000 in guaranteed prize money with each race champion awarded $5000. The GNC Live Well Liberty Mile is also the third stop on the Bring Back the Mile Grand Prix Tour 2017.
2017 Men's Pro Field
Name / Affiliation / Personal Best
Ben Blankenship, NIKE Oregon Track Club, 3:52.70, defending race champion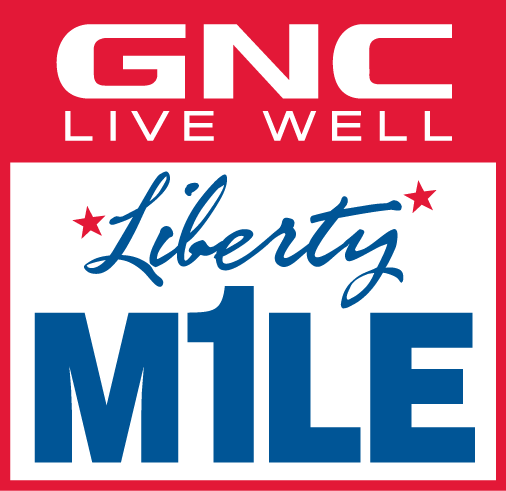 Colby Alexander, HOKA ONE ONE NJ*NY Track Club, 3:50.30
Kyle Merber, HOKA ONE ONE NJ*NY Track Club, 3:52.22
Pat Casey, NIKE Oregon Track Club, 3:52.62
Riley Masters, NIKE, 3:55.80, defending BBTM GP Tour champ
Daniel Herrera, Unattached, 3:56.13
Eric Avila, HOKA ONE ONE, 3:56.50
Jake Edwards, Columbus Running Company, 3:56.62
Brannon Kidder, Brooks Beasts Track Club, 3:59.48
Nick Harris, Unattached, 1:47.80 (800m)
2017 Women's Pro Field
Name / Affiliation / Personal Best
Heather Kampf, ASICS, 4:19.70, 4 x defending champion & 3 x BBTM GP Tour champion
Stephanie Garcia, New Balance, 4:24.68
Lauren Johnson, BAA Elite, 4:25.04
Rachel Schneider, Under Armour, 4:25.62
Emily Lipari, BAA Elite, 4:27.19
Lianne Farber, NorCal Distance Project, 4:27.39
Kaela Edwards, adidas, 4:28.75
Stephanie Brown, Unattached, 4:29.06
Eleanor Fulton, Saucony, 4:30.34
Hannah Fields, Brooks Beasts Track Club, 4:31.40
Katrina Coogan, New Balance, 4:33.00
Angel Piccirillo, Unattached, 4:34.67
Tori Gerlach, Unattached, 4:37.83
Rachel Weber, Unattached, 4:54.69
BBTM GP #Tour2017 Pick-the-Winner Contest HERE.
For more event information including course map and media guide, visit: LibertyMile.org