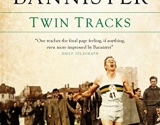 March 21, 2018
Most importantly he balanced his training with his studies as a medical student. One supported the other, offering release and refreshment.
By Derek Peaple, Headmaster at the Park House School
The more I thought about it, the more obvious the connections became.
My first turn on the weekly...
Read More
comments