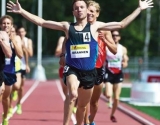 June 27, 2018
To this day, I still get excited and nervous just thinking about that July night in Halifax.
By Nathan Brannen for CBC Sports
There are few events in the sport of track & field that people understand like the Mile.
Even people who know very little about track, know that it takes an...
Read More
comments