Miller, Kampf to Defend Minnesota Mile Titles
September 05, 2013
Top field expected at Bring Back the Mile Tour 2013 finale; prize purse exceeds $20,000
DULUTH, Minn. – A premier class of one-Mile runners is assembled for Sunday's Minnesota Mile in downtown Duluth. At the 7th edtion, among those entered are defending champions Craig Miller (4 minutes, 1.4 seconds) and Heather Kampf (4:36.5). They will be racing in an elite division that features a $20,100 prize purse with the men's and women's winners each receiving $3000. Both Miller and Kampf were the 2012 USA 1 Mile Road national champions.
Miller, 26, also the 2011 Minnesota Mile champion (4:03.8), was the 2013 USA Indoor Mile national runner-up (3:58.90 - March 3, Albuquerque) and won the 2013 Big River Festival of Miles (3:59.23 – May 30, St. Louis).
Also in the men's field is former University of Minnesota standout and Stillwater, Minn. native Ben Blankenship, who won of a pair of Mile races last month (3:56.27, Falmouth Mile – Falmouth, Mass./4:06, Michigan Mile – Flint, Mich.). Two-time 1500 meter Olympian (Canada, 2008 and 2012) Nate Brannen will make his first appearance at the Minnesota Mile.
Known as the Queen of the Road Miles, Kampf, 26, has won numerous Mile races in 2013, including the Bermuda Mile, the Ryan Shay Mile, the Liberty Mile and the Michigan Mile. She'll be joined in the women's division by Team USA Minnesota teammates Gabriele Anderson and Jamie Cheever. Anderson has placed in the top five at the past three Minnesota Mile races, including a second-place finish a year ago (4:37.5). Cheever was sixth in 2012 (4:44.1). All three ran collegiately at the University of Minnesota.
Making her debut at the mile distance is Kenya's Sarah Kiptoo, who won the 2013 Grandma's Marathon on June 22 in a course record time of 2 hours, 26 minutes, 32 seconds.
The races begin one block east of Fitger's on Superior Street and finish past the Holiday Center. In addition to the elite race, the event includes races for children, recreational and semi-elite runners.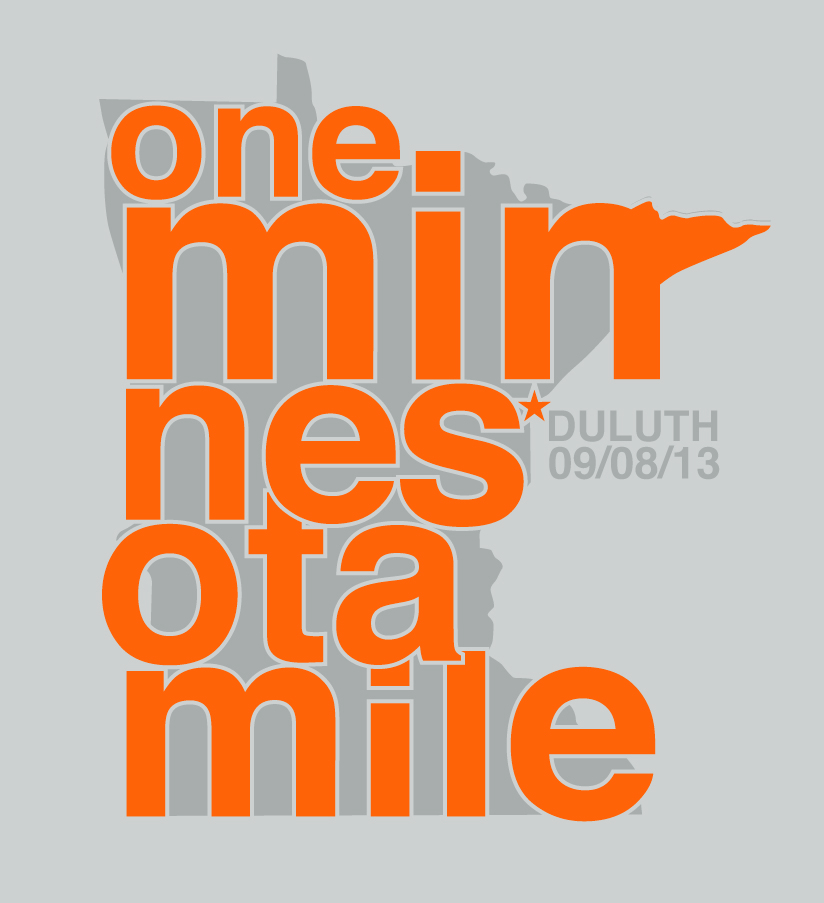 The Minnesota Mile is the 14th stop and finale on the nationwide inaugural Bring Back the Mile Tour 2013. For more on the Bring Back the Mile Tour, visit www.bringbackthemile.com.
The Minnesota Mile is presented by Advantage Emblem & Screen Printing, American Family Insurance, Duluth Running Company, Duluth News Tribune, ESPN Radio 560 WEBC, Fitger's, Holiday Inn & Suites, Kemps, KBJR 6 & Range 11, Super One and Verizon Wireless.
Grandma's Minnesota Mile
Duluth, Minnesota, Sunday, September 8, 2013
Elite Division = $20,100 purse ($3000, $2000, $1500, $1000, $800, $600, $400, $250)
Masters Division (40 and older) – Men & Women ($500 for the winner)
Schedule of Events
9:00am Verizon Wireless Kids Mile – Free for Children ages 8 to 14
9:20am All City Mile - Recreational
10:00am Duluth Mile - Semi-Elite
10:20am Grandma's Minnesota Mile - Elite ($20,100 prize purse)
For more information, visit GrandmasMarathon.com or call (218) 727-0947.
MEN
Bib# Name Resides Country Age PR
1 Craig Miller Boulder, CO USA 26 3:54.2
2 Ben Blankenship Stillwater, MN USA 24 3:54.10
3 Michael Coe Oakland, CA USA 25 3:49
4 Emmanuel Bor Troy, AL Kenya 25 4:01.63
5 Nathan Brannen Westlake, OH Canada 31 3:52.63
6 Jack Bolas Greenville, SC USA 25 3:57.49
7 Matthew Elliott Rock Hill, SC USA 28 3:57.16
8 Dey Dey Colorado Springs, CO USA 24 3:54.7
9 Chris Gowell Austin, TX GBR 27 3:57.85
10 Joshua McAlary East Lansing, MI USA 23 4:00.08
11 James Noonan Rockford, IL USA 23 4:00
12 Richard Kandie Sun Prairie, WI Kenya 28 3:53.70
13 Kenyon Neuman Boulder, CO USA 26 4:02
14 John Coyle Logan, UT USA 23 4:04
15 Nelson Oyugi Santa Fe, NM Kenya 21 Debut
16 Joe Moore Minneapolis, MN USA 29 4:10
17 Justin Grunewald Minneapolis, MN USA 27 4:11.04
18 Joey Keillor Rochester, MN USA 39 4:14
19 Adam Currie St. Paul, MN Canada 28 4:04.94
20 Diriba Degefa Yigezu New York, NY Ethiopia 25 3:57
33 Lance Elliott Edina, MN USA 42 4:25
34 Lee Willis Stevens Point, WI USA 40 4:29
35 Elly Sang Coon Rapids, MN Kenya 22 4:10
36 Edwin Some Coon Rapids, MN Kenya 22 4:07
38 Jacob Chemtai Santa Fe, NM Kenya 26 Debut
39 Jason Coffin Duluth, MN USA 22 4:18
WOMEN
Bib# Name Resides Country Age PR
21 Heather Kampf Minneapolis, MN USA 26 4:27.8
22 Gabriele Anderson Minneapolis, MN USA 27 4:26.5
23 Sara Vaughn Centennial, CO USA 27 4:34.29
24 Elizabeth Yetzer Lakeville, MN USA 25 4:40.7
25 Kellyn Johnson Flagstaff, AZ USA 27 4:37.5
26 Jamie Cheever Minneapolis, MN USA 26 4:39.7
27 Nevada Morrison Chicago, IL USA 23 Debut
28 Melissa Agnew St. Louis Park, MN USA 22 4:46
29 Sarah Kiptoo Santa Fe, NM Kenya 24 Debut
30 Laura Paulsen Lutherville, MD USA 24 4:57
31 Ericka Charles Durham, NC USA 24 5:18
32 Breeda Willis Stevens Point, WI USA 43 4:36
37 Doreen Kitaka Coon Rapids, MN Kenya 29 4:47