Meet the Miler: Lauren Johnson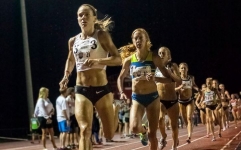 July 26, 2017
By Bring Back the Mile
We exchanged emails with rising U.S. Mile star Lauren Johnson ahead of Friday evening's GNC Live Well Liberty Mile showdown in Pittsburgh. Lauren, 30, who is currently living in her hometown of Huntington, Indiana, but is essentially "homeless" this track season before moving to Boston after her season ends to join her new team the B.A.A. Elite group coached by Terrence Mahon.
BBTM: How is your transition to the B.A.A. Elite performance team coming along?
Lauren: My transition to the B.A.A. has gone very well. Since I joined the team in April we have kind of done a gradual transition. We did not want to make any drastic changes that close to race season. I haven't even had a chance to move to Boston yet but we will relocate when my season is done. Terrence has been really great to work with. Because of the timing of when I joined the team I have not yet fully transitioned to his program. Nick, my husband, mostly wrote my plan through until nationals and Terrence would make suggestions and give advice. I'm thankful we were able to do that because it allowed me to have success this spring because I wasn't trying to adapt to a new system. Much of the training is very similar so I don't think it will be an issue once I completely transition this fall.
What was Your First Mile experience?
I don't think I raced a full Mile until my second professional season. In high school we ran the 1600 and in college I mostly ran the 400 and 400 hurdles. My first Mile was pretty memorable though. In January 2011, I ran 4:33 indoors at the University of Washington and won the race!
What is Your Most Memorable Mile?
My most memorable Mile would have to be that first one or last year's Sir Walter Miler in Raleigh. I ran a huge PR and won the race in 4:25.04, my first sub-4:30! After the disappointment of not making the 2016 U.S. Olympic team it felt really good to run well and validate to myself that I still had more to give to the sport.
Nick ran with your pup at last year's Liberty Mile. What's your favorite running experience with Luna and how does Luna keep you relaxed during racing season?
Luna is actually returning to defend her title this year! Her training has been going well so all those other pups better bring their 'A' game!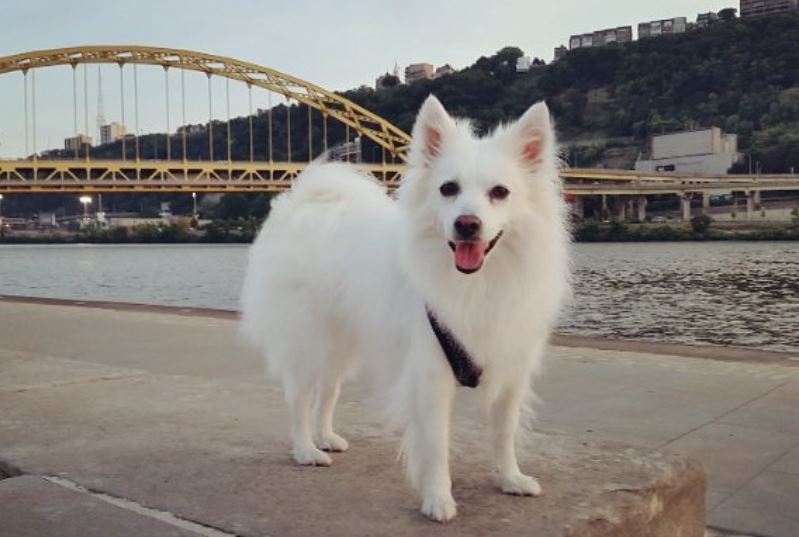 I love running with Luna, and our other pup Raven, on my easy runs. They keep things interesting and they both love to run. Running with them helps me to remember to not take things too seriously all the time and to just have fun. They are also great nap time buddies so that works well!
Thank you, Lauren, and good luck on Friday in the City of Champions!
For more on Lauren Johnson, check out her BBTM bio and newsfeed HERE.
>> Enter the BBTM GP #Tour2017 Pick-the-Winner Contest HERE!