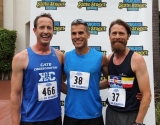 June 14, 2016
The moment of truth. I was looking to my right as the attack came from the left.
By Todd Straka, @BoulderRunner
Just two years ago, a seed was planted for a new focus. I ran the State Street Mile in a surprising 4:27 just through training for the Bolder Boulder a week previous. In July that...
Read More
comments