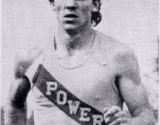 May 07, 2019
"I loved the competition, loved the travel, and loved wearing the USA uniform. I never wanted this to end."
By George Kochman, MileSplit NY
Last year, something special happened. Four boys from Northport High School broke the Outdoor 4 x 800m State Record, originally set back in 1966. ...
Read More
comments