Heath to Defend USA 1 Mile Road Title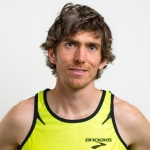 April 21, 2014
Top fields expected at Grand Blue Mile in Des Moines on Tuesday evening; $25,000 purse with $5000 for each national champion
By Scott Bush, RunnerSpace.com
Many of the top middle distance runners in the United States are set to go head-to-head this Tuesday evening at the USA 1 Mile Road Championships in Des Moines, Iowa, hosted by the Grand Blue Mile. Defending champion Garrett Heath and Olympians Leo Manzano and Donn Cabral headline the men's race, while Team USA member Gabriele Grunewald and 2013 national runner-up Sara Hall lead the women's field.
The USA 1 Mile Road Championships are the fifth stop on the USA Running Circuit, which concludes this fall with the .US National Road Racing Championships. The top ten finishers at each race on the circuit qualify to compete in the .US National Road Racing Championships.
Last year, Heath used a furious kick to edge Jeff See, winning his first national title 4:02.79 to 4:02.91. Both Heath and See are back in action Tuesday, ready to challenge for the win yet again. Heath is coming off a very strong indoor season, where he finished third at the USA Indoor Track & Field Championships over 1500m and ran an indoor best Mile mark of 3:54.59. See, who ran a relatively quiet indoor season, is coming off of a strong altitude training stint in Arizona.
On Heath and See's heels in last year race and finishing third, Olympic silver medalist Manzano is ready to attack the course in Des Moines. After finishing third overall at the USA 1 Mile Road Championships last spring, the HOKA-sponsored Manzano is having a strong 2014 season, including a fifth place finish over 1500m at the USA Indoor Track & Field Championships and a 3:56.73 indoor Mile performance at the NYRR Millrose Games. Fellow 2012 Olympian Donn Cabral, who finished sixth over 3000m at the USA Indoor Track and Field Championships, will join him.
Craig Miller finished .01 behind Manzano for fourth in last year's USA 1 Mile Road Championships. The Colorado Springs-based runner finished seventh at the USA Indoor Track & Field Championships over 1500m and ran a terrific 3:55.09 indoor Mile mark at the NYRR Millrose Games. Miller is a consistent challenger in road races such as this, so expect him to vie for the win.
Two athletes who had quiet indoor seasons but cannot be overlooked are Matthew Elliott and Tyler Mulder. Elliott placed fourth last year in the 1500m at the USA Outdoor Track and Field Championships. His breakthrough 2013 season gives him high hopes entering this year's campaign. Mulder, in similar fashion, continues to be one of America's finest. After placing fourth over 800m at the USA Indoor Track & Field Championships, he looks to step up in distance and test his early season fitness.
Additional veteran talent in the field sure to compete for a top three finish are former NCAA champion Dorian Ulrey, eighth place 1500m finisher at USA Indoors Pat Casey, Russell Brown and the first athlete to go sub-4 in Alaska over the Mile distance in Jack Bolas.
On the women's side, USA Indoor 3000m champion Gabriele Grunewald and 2013 USA 1 Mile Road Championship runner-up Sara Hall rank as the pre-race favorites. In last year's race, Hall finished just over half a second off of national champion Kate Grace. Finishing runner-up at the USA 10 Mile Championships earlier this month, a top four finish in Des Moines would move Hall into the top three of the USARC standings.
Meanwhile, Grunewald is coming off of her first national title and the IAAF World Indoor Track & Field Championships. The Midwest-based athlete finished fifth in this race a year ago, while running to a U.S. #4 mark over 1500m during the 2013 season. She consistently improved seemingly every year and should vie another national title in Des Moines.
Third place overall at the 2013 USA 1 Mile Road Championships, Heather Kampf is coming off of a wonderful indoor campaign. The Team USA Minnesota runner finished third in the 1500m at the USA Indoor Track & Field Championships, later earning a spot of Team USA and competed in the IAAF World Indoor Championships. With a new level of international racing experience to draw from, Kampf will look to build upon that momentum.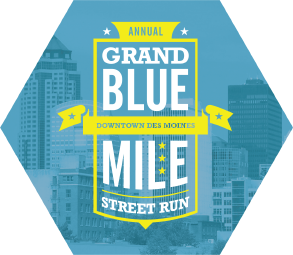 One very interesting storyline comes from Molly Beckwith-Ludlow. Similar to Mulder on the men's side, Beckwith-Ludlow consistently ranks among the top five Americans over 800m. During this past winter, the Bloomington, Indiana resident ran 2:01.87, while running the Mile in a very strong time of 4:34.44. Beckwith-Ludlow rarely runs the longer distance, and with her terrific speed, she cannot be overlooked, especially if the early stages of the race fall on the slower side.
In addition to Beckwith-Ludlow, two other middle distance stars join the race looking for the win and the $5000 first place prize. Katie Mackey kicks off her 2014 outdoor racing season coming off of an incredible 2013 season, where she set personal records from 800m up through 5000m. Same goes for Lea Wallace, who set PRs last year over 800m and 1500m, while looking for even bigger performances this season.
Former University of Connecticut All-American Heather Wilson is an athlete to keep an eye on. The current NJ/NY Track Club standout enters off of a breakthrough season, where she lowered her 1500m best to 4:08.25 and 800m time to 2:03.30.
Rounding out the key list of competitors, Nicole Schappert and Stephanie Garcia both enter with PRs under 4:14 for 1500m, with Schappert entering with one of the best times in the field with her 4:06.87 from the summer of 2012. Lauren Johnson should vie for top five as well with a best of 4:11.22, while former NCAA champion Angela Bizzarri and USA road champions Meghan Peyton and Rebecca Wade round out the field.
Entry list here: http://usa-1mile.runnerspace.com