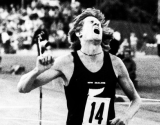 August 11, 2015
In Gothenburg 40 years ago, Mile legend Walker had to front-run it, as he suspected would happen anyway, "but I didn't bargain running as much on my own".
By David Leggat, New Zealand Herald
Of the big three, it's the performance that tends to slip the mind. To a point you understand why,...
Read More
comments