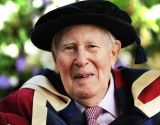 November 17, 2018
"It is rare to make such an impact in 4 minutes and rarer still for one act to have such a resonance... The world of sport needs its heroes and he will forever be one of its greatest."
By Tom Williams, Oxford Mail
In a rare coming together of all tenets of city life, a service in the...
Read More
comments