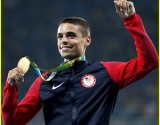 November 15, 2016
"First and foremost, I've always been a racer, a competitor. Even in high school I was never really good at chasing fast times. I just really like to compete, and I've carried that mentality throughout my whole career."
By Jeff Hollobaugh, Track & Field News
At the press conference following ...
Read More
comments