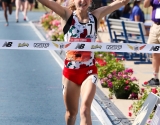 June 17, 2018
"I can't even begin to think what she'd run if it were a race and perfect conditions. If she had people with her and it was 75 degrees, God knows how fast she could run."
By Nancy Haggerty, Rockland / Westchester Journal News
She ran like she knew she could.
And like every track fan in the...
Read More
comments