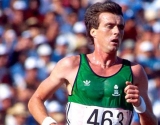 July 05, 2017
"I wasn't afraid I would die; I knew I was dying."
By Cathal Dennehy, Independent.ie
For those who suffer through the sadistic challenge of a sub-4 minute Mile, there is a sound that offers hope, which arrives as both a sweet reprieve and a call to arms in their time of despair. It's the...
Read More
comments