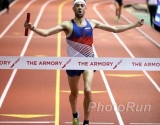 February 23, 2017
"A lot of coaches can just get you in shape. It takes a special coach to get you to believe."
By Sabrina Yohannes, RunBlogRun
If his trademark headbands help you to locate Kyle Merber in a crowded race, you are not alone.
"It's easy for my mom to follow me," the native New Yorker Merber...
Read More
comments