The Navy Mile Hosts BBTM Grand Prix Tour Finale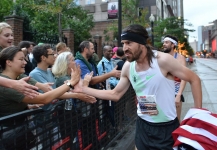 September 28, 2017
Top field expected including Rio Olympian Ben Blankenship; third edition offers a $15,000 Open prize purse; a benefit for the U.S. Naval Sea Cadet Corps and Navy Safe Harbor Foundation
From The Navy Mile
WASHINGTON, D.C. - The 3rd Navy Mile on Pennsylvania Avenue presented by USAA, set for Sunday, October 1, has attracted a top field of Mile athletes, including Rio Olympian Ben Blankenship. This highly anticipated Mile road race again hosts the Bring Back the Mile Grand Prix Tour finale and will also festively kick off the U.S. Navy 242nd Birthday and Naval Heritage Week.
Modeled after the famous Fifth Avenue Mile in New York City, the Navy Mile is designed for all ages & abilities, including running enthusiasts, wounded warriors, paralympians and Fun Run families. The scenic race course stretches from the U.S. Navy Memorial at 9th Street NW, down Pennsylvania Avenue to 3rd Street and back again. Proceeds will benefit the U.S. Naval Sea Cadet Corps and Navy Safe Harbor Foundation.
The race will start at 8:00am with a family-friendly Fun Run & Walk, the first of 12 total heats. The top five female finishers and top five male finishers in each of the age groups will receive Potomac River Running Store gift cards, while Elite Male and Female runners and the top three Sea Cadet teams will receive cash prizes, including an overall $15,000 Open prize purse. Mile legend, three-time Olympian and former Congressman Jim Ryun will be on hand to present awards to the winners.
For a complete list of the elite athlete field, go to The Navy Mile Pick-the-Winner contest page HERE.
The Navy Mile is only half the fun, as it will be accompanied on the Navy Memorial Plaza by an Expo that begins after the initial heats Sunday morning. The Expo will feature a full slate of activit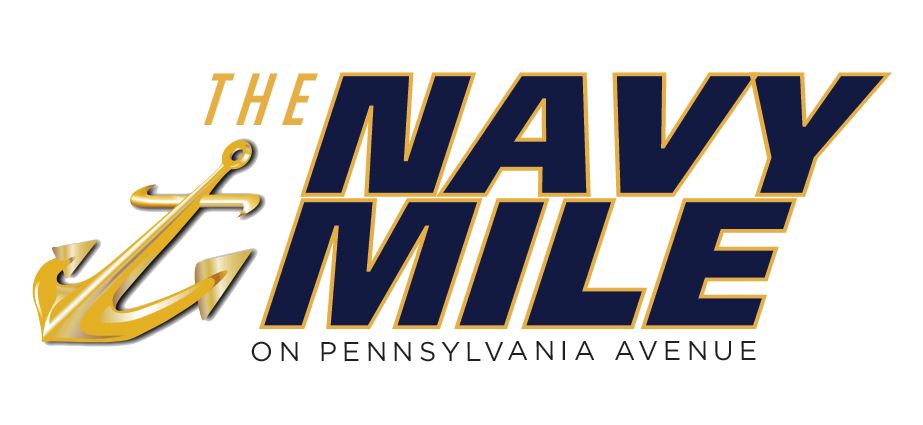 ies, including a Push Up Challenge fundraiser for the Navy Safe Harbor Foundation, performances by the U.S. Navy Band, Teddy from the Washington Nationals Racing Presidents and the Navy Ceremonial Guard. As with the run itself, the Expo is family-friendly and open to all.
Established and organized by the National Capital Council of the Navy League to celebrate the Sea Services, The Navy Mile is presented by USAA. Other event sponsors include Austal, BAE Systems, CNA Analysis and Solutions, Cobham, Elbit Systems, General Dynamics, Huntington Ingalls Industries, Lockheed Martin, Mission Essentials, Potomac River Running Stores, Raytheon, Rockwell Collins, Subsystem Technologies Inc and Under Armour.
For more information, visit NavyMile.com, and race day registration will also be available, beginning at 7:00am at the U.S. Navy Memorial, 700 Pennsylvania Avenue NW, Washington, DC.