The Dual: Should Mary Cain Go Pro?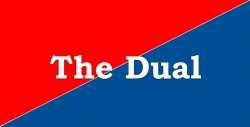 June 10, 2013
The Dual is a two-person discussion about issues surrounding the world of running and track and field. This week, Jesse and Kevin topic discuss whether distance prodigy Mary Cain should run professionally or compete in college.
By Kevin Sully, Daily Relay
Kevin
Disclaimer: First, I think that Mary Cain's decision should be based on whatever Mary Cain wants to do. She is 17-years-old and will have a long and bright future beyond running.
That being said, turning professional after she graduates high school makes the most sense for her long-term development as a distance runner. She has thrived this year running on a professional schedule. Could she run meets like the Prefontaine Classic and the New Balance Indoor Grand Prix if she were in college? Possibly. But she would also be racing in dual meets, conference meets and a bunch of other races that won't provide her any semblance of competition.
In terms of day-to-day training, I'm sure she will show greater improvement by working out with other professionals. She finished 5th in a Diamond League race. The number of people in the world that are able to train at her level is small; that number decreases to almost zero if you are just looking collegiately.
Continue reading at: dailyrelay.com