State Mile Guide: #7 Maryland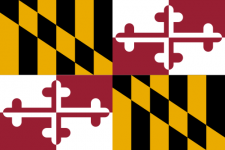 May 02, 2013
Date of Statehood: April 28, 1778
Capital: Annapolis
Motto: Fatti maschii, parole femine (Strong Deeds, Gentle Words)
Marylanders may be sandwiched between a number of states, but this small American land mass is one of the most densely populated states home to great Milers. Leading the way is none other than the Centrowitz clan.
Father Matt Centrowitz was a two-time Olympian at 5000m and 1500m, and in 1976, broke Steve Prefontaine's Oregon Duck 1500m school record with a 3:36.7. Most recently, Matthew Centrowitz has made waves as a young bronze medalist at the 2011 IAAF World Championships followed by a 4th place finish at the 2012 Olympic Games in London and a historic 1500m gold medal at Rio 2016. He won the historic Wanamaker Miler at the 2012 Millrose Games and came up just short in winning back-to-back titles in 2013, but still produced a personal best Mile time of 3:51.34 and Marylander state record (later broken in 2014). Matthew also held he high school state records at the Mile (4:03.40) and 1600m (4:04.09) competing for Broadneck HS. Not to be outdone, Lauren Centrowitz held the high school state record in the Mile with her 4:53.79 in 2004 also competing for Broadneck HS and holds the Marylander record of 4:37.12 that she ran at the Penn Relays in 2011.
In 2023, Tinoda Matsatsa clocked the first MD prep sub-4 Mile, 3:58.70 in St. Louis.
Maryland is also home to the first sub-3:55 indoor Mile when Dick Buerkle in 1978 set the indoor world record racing to a 3:54.93 at the CYO Invitational in Maryland's Cole Field House in College Park.
Petition Maryland Public Secondary Schools Athletic Association (MPSSAA) to Bring Back the Mile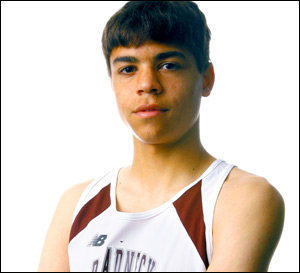 2016 Olympic 1500m champion Matthew Centrowitz was the Washington Post's 2007 Track Player of the Year as a prep star.
STATE RECORDS
Maryland Soil
Male: 3:54.93i, Dick Buerkle, 1978
Female: Need - email us
i = indoor
Marylander
Male: 3:50.53, Matthew Centrowitz, 2014
Female: 4:37.12, Lauren Centrowitz, 2011
i = indoors
BOYS:
Mile: 3:58.70, Tinoda Matsatsa, St. Andrew's Episcopal HS, 2023
1600m: 3:57.21, Tinoda Matsatsa, St. Andrew's Episcopal HS, 2023
GIRLS:
Mile: 4:37.23i, Juliette Whittaker, Mount De Sales Academy, 2022
1600m: 4:35.85i, Juliette Whittaker, Mount De Sales Academy, 2022
JOIN BBTM
BBTM's state-by-state Mile guide is being produced to share the rich story of each state's history with the Mile, a distance regardless of age, gender or fitness-level, that everyone understands. If you consider yourself a Marylander T&F sage and would like to help us fill out our guide, email milemaniac@bringbackthemile.com. We welcome your support and feedback!
REFERENCES