State Mile Guide: #49 Alaska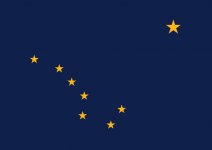 July 22, 2014
Date of Statehood: January 3, 1959
Capital: Juneau
Motto: North to the Future
Alaska is one of only a handful of states in which no native athlete has broken the 4 minute Mile barrier on its soil. Trevor Dunbar became the first Alaskan to break four, breaking the beam in 3:59.06 in Portland, OR on July 15, 2013. On Friday, September 13, 2013, Jack Bolas clocked the first sub-4 minute Mile on Alaskan soil with his 3:58.3 indoors at the Alaska Dome in Anchorage. On Wednesday, September 13, 2017 also in Anchorage, Kyle Merber recorded the first outdoor sub-4 in Alaska, and three days later, 2016 Rio Olympian Ben Blankenship ran the fastest Mile in Alaska, 3:57.85 in Kodiak.
Petition Alaska School Activities Association (ASAA) to Bring Back the Mile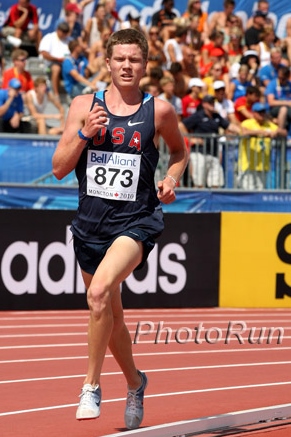 Trevor Dunbar competing for Team USA at the IAAF World Junior Championships.
STATE RECORDS
Alaskan Soil
Male: Ben Blankenship, 3:57.85, 2017
Female: Need - email us
Alaskan
Male: Trevor Dunbar, 3:55.54, 2017
Female: Allie Ostrander, 4:35.79i, 2019
i = indoors
BOYS:
Mile: Trevor Dunbar, 4:06.65, Kodiak HS, 2009
1600m: Trevor Dunbar, 4:10.78, Kodiak HS, 2009
GIRLS:
Mile: Kristina Smith, 4:52.20, West HS, 2002; Betsy Haines, 4:55.3, West HS, 1977
1600m: Allie Ostrander, 4:48.31, Kenai HS, 2015
JOIN BBTM
BBTM's state-by-state Mile guide is being produced to share the rich story of each state's history with the Mile, a distance regardless of age, gender or fitness-level, that everyone understands. If you consider yourself an Alaskan T&F sage and would like to help us fill out our guide, email milemaniac@bringbackthemile.com. We welcome your support and feedback!
REFERENCES