Inaugural Sir Walter Miler challengers attempt to break 40 year sub-4 dry spell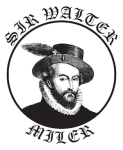 July 30, 2014
Bring Back the Mile Featured Event; both fields compete for a $4000 guaranteed prize purse
From Sir Walter Miler
RALEIGH, N.C. – The fields are set for the Sir Walter Miler this Friday night, August 1st, at the Meredith College Track. The night includes three mile races and a pre and post party at Raleigh Brewing Company with live music, food trucks, and six breweries participating in a family friendly, free to the public event. The event is being sponsored by Capital RunWalk, Great Outdoor Provision Co., Busy Bee Café, National Scholastic Athletics Foundation, JDL Fast Track, and Smedes York. The event also completed a successful Kickstarter campaign to fund prize money of up to $4000 for the athletes competing. Fans will be allowed to line the track for the Men's and Women's races to get an up close feel. The event is a Bring Back the Mile Featured Event.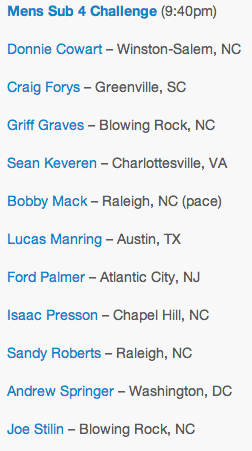 At 9:40pm, a field of ten men will look to do something that has not been done in Raleigh in 40 years; break 4 minutes in the Mile run. The last man to complete the task was former Duke star, Steve Wheeler, on April 20, 1974 at the "Big 3" meet; a dual between Duke, UNC and NC State. The event was held on NC State's campus. Three men entered in the Capital RunWalk "Mens Sub 4 Challenge" have broken the 4 minute barrier already (Joe Stilin, Isaac Presson, and Bobby Mack, who is pacing the race), but many others, including Raleigh's Sandy Roberts, have run 4:01 or faster. Roberts made waves on July 4th by running 3:51.42 at the Raleigh Downhill Mile. It was the fastest known Mile ever run in North Carolina, albeit downhill. He'll aim to break the barrier for the first time on the track at the event.
Complementing the Mens race is the Capital RunWalk "Women's Sub 4.5 Challenge" at 9:30pm, which will feature ten elite female runners from across the nation. Leading the event will be Furman Elite's Heidi Gregson, the 2014 Australian Championships 1500 meter runner-up, who trains stateside in Greenville, SC with former Olympian Robert Gary. Her teammate and number two steeplechaser in the United States in 2014, Stephanie Garcia, will handle the pacing duties. The 4:30 barrier for Women has the same magnitude, if not more, than the 4 minute barrier for Men, as far fewer have accomplished the feat.
Kicking off the evening of races will be the Great Outdoor Provision Co. "Raleigh's Finest Mile" at 9:15pm. This race will feature former Raleigh Mayor Charles Meeker, former Olympian Gary Kikaya, and representatives from many Triangle Running Clubs, stores, and organizations, competing in a staggered start race according to predicted mile time.
The pre and post party at Raleigh Brewing Company will feature live music from Chapel Hill's Braden & Brother, who are a high energy 3-piece folk band who boasts two 4:30 milers. They'll start at 7:30pm and will play a second set around 10pm, after the races at Meredith are complete. They'll be joined at Raleigh Brewing by a mini Food Truck Rodeo that will include Hanu Truck (Asian), Big Johns Wings & Things (American), and Not Just Icing (Cupcakes).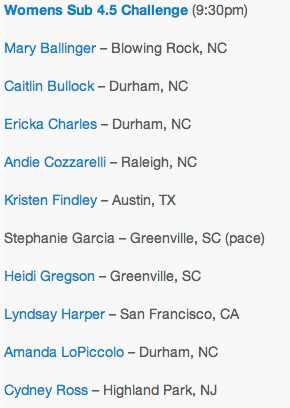 Part of the festival atmosphere of the evening will be the "Sub 4 ABV Challenge". Six breweries have submitted their best low alcohol content beer for those in attendance to purchase. Submissions are Beer Mile Pale Ale (Trophy Brewing), El Toro Cream Ale (Fullsteam), Summer Helles (New Belgium), Wildflower Witbier (Natty Greene's), St. Stephen's Green (Mystery), and City of Blokes (Raleigh Brewing).
Parking for the event will be available at Raleigh Brewing Company, as well as the front grass lot on the Hillsborough Street entrance of Meredith College, and the Faircloth Street entrance lot. Spectators are encouraged to use Uber to get to and from the event. A promotional code SIRWALTERMILER is available for new Uber users to get $20 worth of rides.
For more information, visit SirWalterMiler.com | Contact Pat Price sirwalterrunning@gmail.com (919) 260-8013 for requests