My First Sub-4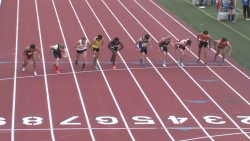 December 26, 2019
The Mile tests our wills, our strengths, our weaknesses and our inner selves to see how much we really want it.
Leo Manzano won the silver medal in the 1500 meters at the 2012 London Olympics, running 3:34.79. He was the first U.S. athlete to medal in the 1500m since Jim Ryun won silver at the 1968 Mexico City Olympics. Since 2017, Manzano, two-time Olympian and Austinite, has been the race ambassador of the Austin Marathon. Even though he recently retired, he is a fixture in the Austin community and can often be found running on the trail around Town Lake. His namesake event, Manzano Mile, takes place the day before the Austin Marathon and features athletes of all abilities. Get ready to run stride-for-stride with Leo "The Lion" as he takes you back to his first sub-4 minute Mile!
By Leo Manzano
Many have compared running a sub-4 minute Mile to climbing Mt. Everest. Your heart and lungs feel as if they are going to explode, all while you push your limits to see how far you can go. Before anyone ran a sub-4 minute Mile it was presumed that if anyone did their heart would explode, causing instant death. In 1954, Sir Roger Bannister proved that theory wrong when he ran the first sub-4 minute Mile, clocking 3 minutes, 59.4 seconds.
A Mile is exactly 1.609344 kilometers or 5,280 feet. To run an actual Mile on a 400m track, you have to back up 9.344 meters from the finish line (many tracks have a Mile mark). Many people run the 1600m and call it a Mile, but this is not the full Mile. To run a sub-4 you have to run at an average speed of 15 miles an hour per lap, or less than 60 seconds per 400 meters.
Running a sub-4 minute Mile is easier said than done. The first lap is always easy. You get into the rhythm of the pace, the legs usually feel good, and all you focus on is hitting the pace of 59 or 60 seconds. The start of the second lap and you still seem to be in it. So you press just a little bit to make sure you're on pace. You know the third lap is coming and you start feeling fatigued. You're not even halfway done yet you might hit 1:59 at the end of this second lap. You're still on pace.
Things start to happen on the third lap of the Mile. Your legs start feeling heavy and a burning sensation creeps in. Now you know you're really starting to work. Pain sets in and intensifies with every step you take. The third lap is always the hardest as though stricken with a mental block of heavy bricks in your legs. You hit the 1209.344m mark and know you only have 400 meters left. As soon as you realize that, something in your mind clicks, "I'm almost done, only 400 meters to go! Let's go!" Although you still have that burning sensation, your knees start to lift. Perhaps it's from all the hard work you've put in and the willingness to push yourself as you see the clock hit 2:58, 2:59. 400m to go! 300m to go! As every hundred meters goes by you're still fighting, but you don't even think about the pain. The only thought in your mind is running a sub-4!
Continue reading at: youraustinmarathon.com