Mile Moment of the Month: McAfee's Sub-4 Minute Milestone
April 21, 2014
HOKA ONE ONE presents the Mile Moment of the Month: University of North Carolina alum first African-American sub-4
"Most everybody thought African-Americans were sprinters... I just never bought into that" - Reggie McAfee in a 2001 interview with the Cincinnati Enquirer.
McAfee, a Cincinnati, OH native and University of North Carolina alum became the first African-American to break the coveted 4 minute barrier in the Mile, clocking 3:59.3 at the 1973 Big Four Meet in Raleigh, NC on April 21. He finished second that day behind another sub-4 first timer and teammate Tony Waldrop, but McAfee's milestone not only ignored stereotypes, but informed his personal and professional character off the track.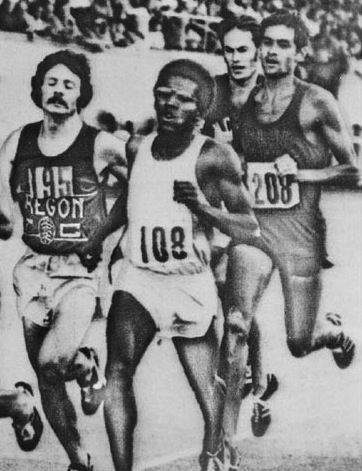 As a young athlete at Courter Tech in Cincinnati, McAfee set the city Mile record at 4:08 in 1969, a Mile time that still tops the charts across the country today and lasted 32 years until Mason Ward of Colerain lowered it to 4:07.5 in June 2000. He became a Tar Heel a few months later becoming one of the most accomplished track & field athletes in UNC history. McAfee's 3:59.3, still ranks #3 all-time at UNC.
McAfee has been inducted into the Ohio Hall of Fame, the Brevard College Athletics Hall of Fame as well as Carolina Track & Field's Hall of Honor. Also, in 2013 UNC dedicated the Mile run at the Joe Hilton Invitational in his honor, naming it appropriately the McAfee Mile.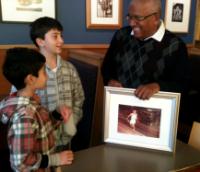 His biggest legacy however, may be the youth he has inspired over the last three decades of service. In 2006 he created the Cross Country for Youth organization with the objective is to introduce youth to Cross Country training and introduce character development concepts such as respect, responsibility, sportsmanship, discipline, commitment, integrity, courage, perseverance, teamwork and leadership.