Making the Most of Your Mile: Fleet Feet Liberty Mile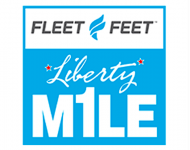 August 08, 2019
Third stop on BBTM Grand Prix Tour 2019 features more than $28,000 in overall prize money in the City of Champions
By David Monico, Bring Back the Mile
One of Bring Back the Mile's first event partners in 2012 came from an upstart organization in Pittsburgh, PA who had successfully resurrected the Pittsburgh Marathon with title sponsor DICK'S Sporting Goods in 2008 after a five-year hiatus. P3R was on the move, looking for additional ways to support elite athletes and provide additional racing opportunities for its community year-round. Back in 2012, we sat down with then P3R CEO, Patrice Matamoros, who aptly commented that the "Mile is so achievable it allows everyone to be a superstar for the day."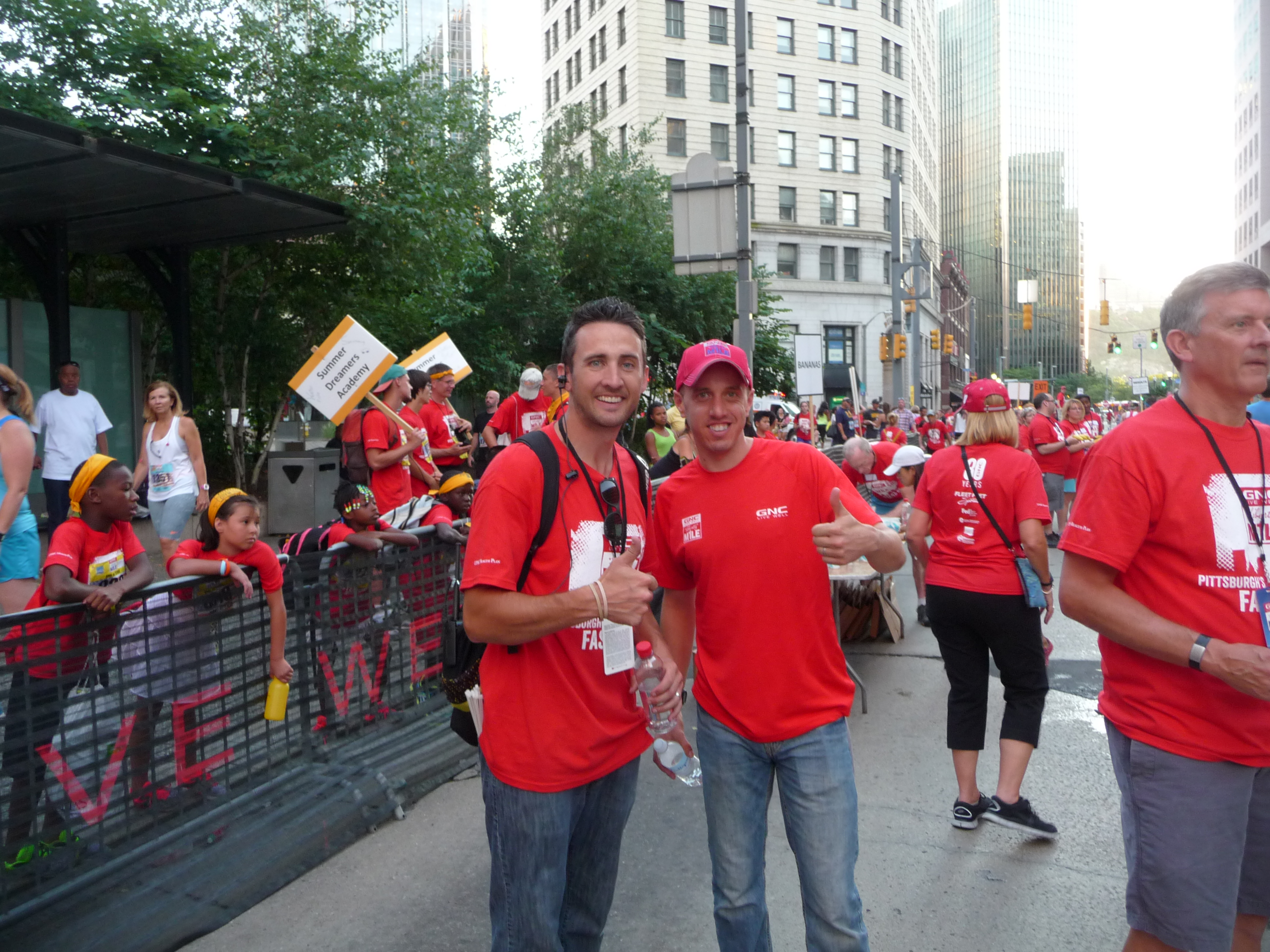 The Liberty Mile was born in the City of Champions, with a fast point-to-point course (later a u-shaped course) in downtown Pittsburgh on a summer Friday evening. This week we sat down with newly minted P3R CEO, Troy Schooley (pictured right with U.S. Mile record holder Alan Webb) to discuss the evolution of the organization and the Fleet Feet Liberty Mile, the third stop on the BBTM Grand Prix Tour 2019, on Friday, August 9. Top Milers will be competing for $23,000 in guaranteed Open prize money as well as Tour GP points.
BBTM: Congrats on taking over the helm of P3R! You're in a way an industry outsider, now leading a top running & events organization. What was your path to P3R?
Troy: Thank you. I was in advertising sales first with ESPN radio and then Westwood One. In 2013, a recruiter reached out to me and at first I thought someone at ESPN or other major entity took notice (laughs). Turned out it was P3R and while I didn't know much about the running industry or the organization, Patrice shared the vision with me and I was sold; I jumped at the chance at helping build what is now a company that puts on 14 events throughout the year as well as supports community programs such as our KIDS of Steel and Steel City Road Runners.
When you started how big was P3R?
We had seven full-time staff then and now we are currently at 22.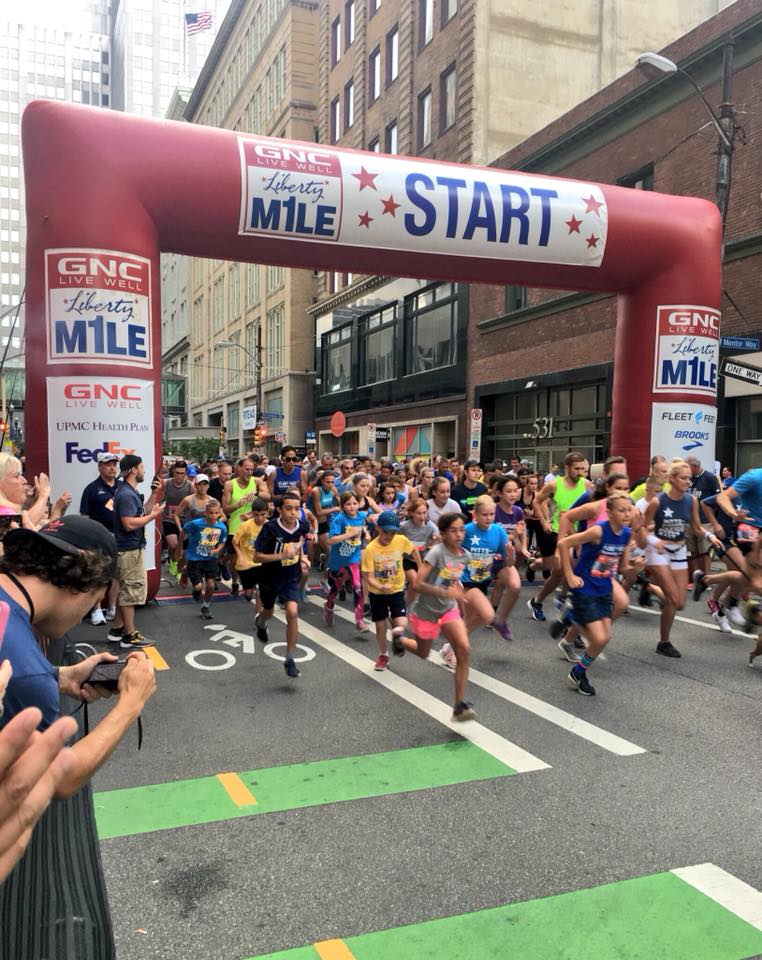 And as you mentioned, P3R's scope has broadened quite a bit since it was just the DICK'S Sporting Goods Pittsburgh Marathon.
Right, we now also organize the Fleet Feet Liberty Mile, the Gap Relay presented by UPMC Health Plan, EQT 10 Miler and partner with most of the major sport organizations in town as well as the City of Pittsburgh to help them put on their events. Our goal, as our new brand update showcases, is to "keep Pittsburgh running." That's not only done with best-in-class event production, but also through programs such as the Kids of STEEL, a FREE program for more than 140 schools designed to help motivate our region's children to eat healthy and be active. By organizing events throughout the year we're able to have a long-term connection with our participants and we are always looking to provide new opportunities for them that are fun and exciting.
Having been to Pittsburgh on numerous occasions to work with your team, it has always struck me how much pride the City of Pittsburgh has for the city itself, but especially its sports. And that's not just the major sports, but people sitting at the bar know when the Marathon is in town, when the Mile is happening. What's in the water over there?
We do love our sports and Pittsburgh takes a lot of pride in how the City has evolved over time into what is now a major hub for tech, health care and, of course, sports.
One of the constant themes in speaking with race directors is how difficult it can be sometimes to grow or wade through permits and politics. And we also continue to hear that participation is declining across the country, the sport of road running is in decline. It seems to me that P3R has been able to stay above all of that. What's the secret to your success?
First, I think building a great team is important. If you're not willing to invest in a sponsorship person who should pay for themselves, you may not be thinking big picture. You also need to allow your team to take ownership, but even as the CEO or event director, you need to get in there and blow up a finish line arch. We're also fortunate here to have a legacy of good working relationships with the City and the various stakeholders in town. You need to approach everything as a partnership.

P3R is growing and most importantly running is growing in Pittsburgh, year-round. It's not enough to look at the national trends, but there are many organizations growing our industry throughout the country.
In your role leading the P3R sponsorship team before becoming CEO, you were very successful in increasing sponsorship. I know this is something you've focused on as well in your work with Running USA and as a current board member. What's one piece of advice you pass along to other event directors?
Sponsorships are not about sponsorship. It's creating lasting partnerships. Show them the entire flow you take participants on from registration all the way to the finish line and how their organization can be a part of it. Our industry is unique in that you may register somebody 3, 6, 9 months or more in advance. That's a great opportunity to create a journey for not only the participants, but your sponsors as well.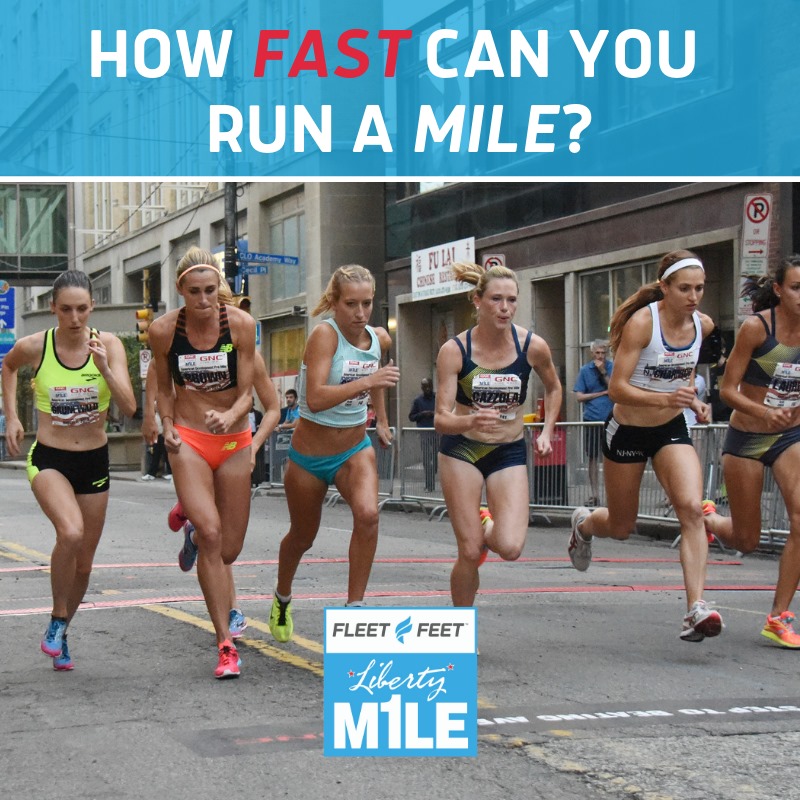 Let's turn our attention to the 8th Fleet Feet Liberty Mile. Once again you have a great elite field that includes past race champions Heather Kampf, Emily Lipari & Robert Domanic and P3R is known for investing in its athletes not only with prize money, but in travel, hospitality and how they engage with the community.
It's similar to how we organize all of our events. We want to roll out the red carpet. We want to invest in our sport and we have opportunities year-round for athletes to compete in Pittsburgh and further their careers.
What is new and exciting this year at the event?
20% of the participants right now are under 18, which we're so proud of to inspire the next generation of runners. The Kids of STEEL program has grown immensely and we saw 7,000-plus finishers earlier this year at the Chick-fil-A Kids Marathon. More than 40,000 kids have now participated in our program since 2011.
We're also expanding our corporate challenge offerings, which has grown substantially. We're seeing many more employees from our partners and throughout the City participate in our events year-round. It allows us to truly speak to participants of any age and ability, whether you're in the Kids of STEEL program, part of our corporate challenge or an elite athlete looking to win prize money.
Fleet Feet is also a new title sponsor, but they've been involved with the event from the beginning. How did that partnership progress?
Bob Shooer and Deb Doyle have been incredible in supporting this event, with a passion for the elite athletes, but also each runner that crosses the finish line. It's a unique event to finish in downtown Pittsburgh on a Friday evening and they've helped us from day one, so it was a natural progression to now have them involved as our title sponsor. Partnerships like this have led the event to be recognized by Runner's World as one of "America's Most Iconic Races."
Thank you for your time, Troy, and good luck on Friday evening!
Thank you for your support.