Kampf, Blankenship to Defend GNC Live Well Liberty Mile Titles
July 13, 2017
6th edition in downtown Pittsburgh offers $30,000 prize purse presented by GNC Live Well; third stop on BBTM Grand Prix Tour 2017
From P3R
PITTSBURGH - Defending GNC Live Well Liberty Mile champions Heather Kampf and Ben Blankenship will return to the City of Champions to defend their titles at the evening road race, scheduled for Friday, July 28. The 6th edition features its deepest professional fields ever and a prize purse of $30,000, one of the largest for U.S. road Mile races.
Kampf, 30, who is a 4-time GNC Live Well Liberty Mile champion, has been nicknamed "Queen of the Road Mile" and is also 4-time USA 1 Mile Road Champion. To keep her winning streak, the event record holder (4:32) will need to beat Katie Mackey, who won the 2017 USA 1 Mile Road crown and has a 4:23.5 Mile personal best. Kampf, a Team USA Minnesota member, also will face tough competition from rising Mile stars Emily Lipari (4:27.19 Mile PB), Lauren Johnson (4:25.04 Mile PB) and Amanda Eccleston (4:20.70 Mile PB).
"I'm especially excited about returning to the GNC Live Well Liberty Mile this year!," Kampf said. "It will probably be my toughest challenge yet to defend the title with P3R assembling such a great field and having just gotten back on my feet after an injury. I'm up for the challenge though, grateful to be running healthy again and certain I can count on my amazing Pittsburgh fans to motivate me to my best race."
2016 Rio Olympian and USA 1 Mile Road Champion Blankenship, 27, won last year's race in 4:02 in his Pittsburgh debut. This year, the Eugene, Oregon resident will compete against a deep field of sub-4 minute Milers including Riley Masters (3:55.80 Mile PB) and Kyle Merber (3:52.22 Mile PB).
"There wa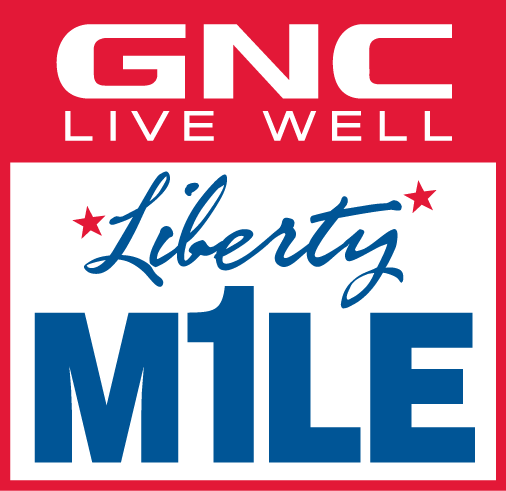 s no doubt in my mind that I had to come back to Pittsburgh to try to defend my 2016 title," Blankenship said. "The positive energy, supportive community, and awesome race organizers surrounding the event made it an easy choice. The GNC Live Well Liberty Mile is a classic American race in a hard-working American city - it's perfect for me."
The American Development Pro Mile offers $25,000 in guaranteed prize money going 7 deep per gender with each race champion awarded $5000. The GNC Live Well Liberty Mile is also the third stop on the Bring Back the Mile Grand Prix Tour 2017. Kampf and Masters are defending BBTM GP Tour champions with Kampf going for a four consecutive crown.
The USATF-certified, u-shaped course takes participants on Penn and Liberty Avenues in downtown Pittsburgh. For more event information or to register, visit: LibertyMile.org