Catching Up with Bring Back the Mile's Ryan Lamppa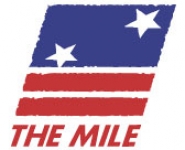 December 27, 2012
By Scott Bush, RunnerSpace
In the beginning of 2012 fans across the sport were introduced to Bring Back the Mile. The movement launched a national discussion around the Mile, both on the track and on the roads, as coaches, athletes, fans, race directors and others in the sport started to take action, re-introducing the Mile to the American sporting public.
Bring Back the Mile gained plenty of traction over the past year, so we decided to catch up with the man in charge, Ryan Lamppa, discussing how year one of the movement went, what the goals are for the future of the organization and much more.
Scott Bush (SB): Bring Back the Mile has been around for almost a year now. How are you feeling about the movement as a whole and the progress you've made?
Ryan Lamppa (RL): We will celebrate our first year on January 18, 2013, and in 2012, Bring Back the Mile established a beachhead for the storied distance and also created a "buzz" as people, especially athletes and event directors, are talking much more about the Mile than before our launch.
Overall, the response from the media such as Sports Illustrated, Mile legends such as Jim Ryun, current Milers such as Leo Manzano, Mile Maniacs, fans and others has been overwhelming, inspiring and humbling. In short, BBTM has touched a chord here and we plan to expand its resonance.
Continue reading at: runnerspace.com