A Triple Crown for the Mile?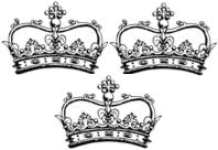 June 08, 2014
"What track needs is to coordinate these events." - Alan Webb
By Toni Reavis
Even as California Chrome's bid for horse racing's first Triple Crown in 36 years came to a thudding halt in yesterday's 146th Belmont Stakes, the outdoor track season swept into full summer swing last Thursday from sea to shining sea with plenty of action on the enameled plain in between.
In San Diego, Eric Avila and AJ Acosta, two former area high school stars who have been beset by bad fortune in recent years, returned to top form to cap off the Jim Ryun Festival of Miles at the San Diego High School track. Avila blasted a near 10-second PR 3:56.89 to edge out Acosta's 3:57.07 in front of a small but enthusiastic gathering that included many of track's former stars from SoCal.
Back east In Concord, Massachusetts, Eric Finan of Team USA Minnesota joined Avila in the sub-4 club, his 3:58.73 leading three other men sub-4 at the 6th Adrian Martinez Classic. New sponsor Hoka One One brought in 2012 Olympic 1500m silver medalist Leo Manzano as the star attraction, but Leo could only manage fourth place (3:59.31) in the tightly contested race.
Continue reading at: http://tonireavis.com