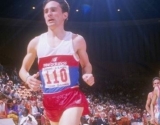 February 15, 2018
If you were a betting man, you wouldn't have put anything on me. I was very small, very light, but I had will power to do something well.
By Cathal Dennehy, Irish Examiner
Twenty years ago, Marcus O'Sullivan ran his 100th sub-4 minute Mile (one of only three men to do so), the last major...
Read More
comments