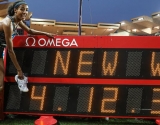 May 16, 2020
In the 66 years since the sub-4 door was opened, more than 1,500 male athletes have run a sub-4 minute Mile, while just 109 women have run 1500 meters in less than four minutes.
By Sonia O'Sullivan, The Irish Times
It's over 30 years now since I ran my first competitive Mile race. Back in...
Read More
comments