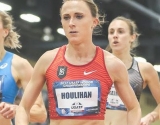 February 12, 2018
My diet has come a long way since high school and college. I really started from the bottom. I used to have no idea what was healthy.
By Ally Spiroff, Runner's World
The 24-year-old 5000 meter specialist has her sights set on the 2020 Olympics, with a full racing schedule this year. In 2017, ...
Read More
comments