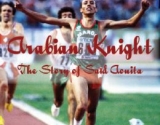 February 17, 2017
Aouita was not simply a consummate competitor, who won a hard-to-believe 115 out of 119 races in close to a decade... but he was a peerless entertainer. The Olympic champion could talk a race as well as he could run one.
By Pat Butcher, Globerunner
When the Ancient Greeks, who invented the...
Read More
comments