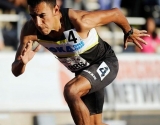 June 30, 2016
First of all, we have to count our blessings every day. Next, we always try and find creative solutions to our problems no matter what they may be. Always stay positive.
From HighFiveEvents.com
Staying Vertical's William Dyson of High Five Events, sat down with Leo Manzano, 2012 Olympic 1500...
Read More
comments