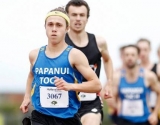 January 03, 2018
"It depends on the day and the weather, if it's balmy they are more likely to beat Jack's record."
By Ryan Dunlop, The Timaru Herald
Many have tried and failed to beat South Canterbury gold medalist and local legend Jack Lovelock's personal record for a Mile. but 2018 may be the year.
On...
Read More
comments