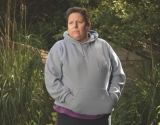 December 14, 2012
Forty years ago, a California teenager ran a race that shocked the world. It seemed important at the time. It's even more important now.
By Steve Friedman, Runner's World
They are sitting together at a round oak table in a sun-soaked living room on a mountain ridge in Ukiah, California,...
Read More
comments