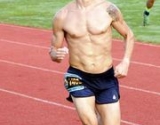 August 17, 2017
Managing these two systems is what makes racing the Mile so scary and hard.
By David Yon, Tallahassee Democrat
In a matter of minutes…
I admit it. I took the easy way out. I reached down into my bag of excuses and surrendered before I stepped on the track. Saturday mid-August belongs to the...
Read More
comments