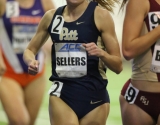 April 13, 2017
I had no idea that I did break the school Mile record until I looked up on the board afterwards and saw my time. I was so happy. It was awesome!
By Mackenzie Rodrigues, The Pitt News
Senior distance runner Joslin Sellers has been carving out her spot on the track since the seventh grade.
...
Read More
comments