Zamperini's victory gets film honors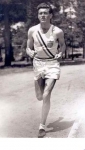 November 17, 2014
"I think as a human being, as a mother, as someone who works internationally, I needed desperately to know a man like Louis Zamperini in my life, to know that there is hope." – director Angelina Jolie
By Tom Peck, The Independent
It is only in retrospect that the unconnected events of a life form themselves into what might look like a story.
When Louis Zamperini, a young New York Italian by birth but who grew up in Southern California, sprinted flat out in the last painful lap of the 5000m round Berlin's Olympic Stadium in 1936, his reward was to shake hands with Adolf Hitler.
"Ah, you're the boy with the fast finish," the Fuhrer told him. He had run the final lap in 56 seconds.
Zamperini was 19, the youngest member of the U.S. Olympic team. He had finished seventh in the race, but his experience inspired him to do all within his grasp to make it to Tokyo and the 1940 Games.
Those Olympics, of co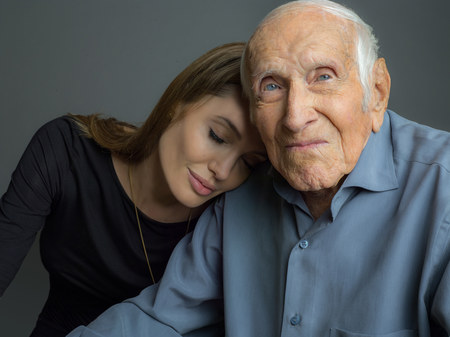 urse, never came – the Second World War did. In 1943 Zamperini, who had joined the U.S. Air Force, crash-landed in the South Pacific and spent 47 days clinging to a raft to survive. Eventually he was captured by the Japanese and was tortured and beaten for two years by the same vicious and depraved guard, wondering all the time if he could remain unbroken long enough for the war to end.
He died in July aged 97, a born-again Christian but without having forgiven his torturer, Mutsuhiro Watanabe.He also, in later life, happened to be a neighbor of Brad Pitt and Angelina Jolie (above with Louie) in Hollywood.
Continue reading at: www.independent.co.uk