When a Miss Isn't as Good as a Mile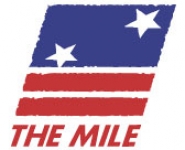 May 25, 2013
By Jim Gerweck, Stamford Advocate
At last Tuesday's FCIAC outdoor track championships, two girls ran what might have been one of the greatest races in the history of the league -- and it basically didn't mean a damn thing.
To paraphrase Shakespeare, it was a race full of speed and glory, signifying nothing.
When Staples freshman Hannah Debalsi broke the meet record in the 1600 meter run in 4:54.59, and pulled Westhill junior Claire Howlett to a 4:57.55 right behind her, the fans in attendance somewhat understandably went wild, noting the heretofore unseen numeral "4" on the finish line scoreboard.
But in the overall scheme of things, it was a number, nothing more, one without a tremendous amount of significance since it's a distance that isn't raced anywhere outside of high schools in the U.S.
For most of running history, the four-lap track race was exactly one Imperial Mile long, 1,760 yards, 5,280 feet.
The problem is that most people still refer to the high school event as "The Mile," even though it's 9.344 meters longer than the current bastardized race that's come to pollute the record books.
Continue reading at: stamfordadvocate.com