Stellar fields led by Olympic silver medalist Leo Manzano for ServiceNow West Chester Mile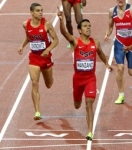 August 09, 2016
Bolas & Schneider to defend race titles; the second edition and third stop on the BBTM Grand Prix Tour 2016 also offers $15,000 in Open prize money
Runners of all ability levels will converge on Henderson High School Thursday night, August 11 for the ServiceNow West Chester Mile, a celebration of barrier-breakers and Mile history makers as the 3rd stop on the Bring Back the Mile Grand Prix Tour 2016.
The second edition of this Open Mile Run in West Chester, PA looks to be a night that embraces all those that enjoy testing themselves over one of the most recognizable distances out there: a 5280 foot four lap trip around the track, covering just nine meters more than the traditional 1600m ran in PIAA high school meets. It's allure may draw those looking to find their fitness before fall, break 8-7-6-5 minutes for the first time, or simply participate in a community event. But one thing's for sure: this week is going to be a fun one!
Monday & Tuesday
Raffle to Have Dinner with the Milers
Through Wednesday, any purchase of Brooks products made in-store will register you for a chance to win a VIP ticket to our 'Dinner With the Milers' at Side Bar. There are very few occasions like these to connect with some of the top middle distance athletes in the sport at such an engaging event, and Side Bar will have a great buffet spread for all those in attendance. The opportunity to meet the nation's best by purchasing from one of the best run specialty brands out there is a win-win, and we're excited to see who wins!
Wednesday (Day Before Race)
Packet Pickup (12:00am-8:00pm) & Run with The Milers (6:30pm)
Stop by our store at 24-B S High Street in Downtown West Chester from 12-8 to sign up for the Citizen's Mile or pick up your shirt and race bib. At 6:30pm, our We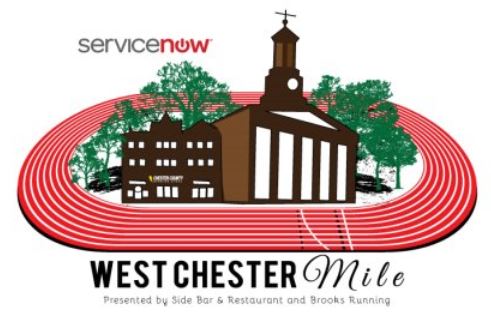 dnesday Knight Running Group and a few of our Elite Milers invite you to join them for a some easy miles around town to shake out the legs and get ready for Thursday's Mile. Brooks Running will be on-hand with some fantastic giveaways, offering free pint glasses for trying on any Brooks products and a free shirt with a Brooks purchase.
Dinner with The Milers (8:30pm)
We'll be at Side Bar & Restaurant on Gay Street after our run for a fun evening with our Elite athletes, VIPs and sponsors, with 10 VIP tickets for sale on the race registration page (a VIP ticket gets you entered into the Citizen's Mile, a ticket for the Pre-Race dinner, and access to the upstairs area of Side Bar for our post-race party).
Professional Fields for ServiceNow West Chester Mile
Thursday, August 11, Henderson High School, West Chester, PA
Hotel Warner Women's Elite Mile at 8:00pm
ATHLETE / Mile PR / 1500 PR
Lauren Johnson - 4:25.04 Mile, 4:04 1500m
Rachel Schneider (defending champion) - 4:28.50 Mile, 4:06.90 1500m
Nicole Tully - 4:29.78 Mile, 4:05.89 1500m
Stephanie Schappert - 4:30.07 Mile, 4:09.41 1500m
Emily Lipari - 4:27.19 Mile (road), 4:12.17 1500m
Ashley Higginson - 4:30 Mile, 4:08 1500m
Christy Cazzola - 4:36.99 Mile, 4:13.37 1500m
Lauren Wallace - 4:38.39 Mile, 4:04 1500m
Bridgitte Mania (pacer) - 2:04 800m, 4:44 Mile
West Chester Running Company Men's Elite Mile at 8:15pm
ATHLETE / Mile PR / 1500 PR
Leo Manzano - 3:50.64 Mile, 3:32.37 1500m
Jack Bolas (defending champion) - 3:53.5 Mile (road), 3:35.84 1500m
Kyle Merber - 3:54.57 Mile, 3:34.54 1500m
Johnny Gregorek - 3:55.27 Mile, 3:38.76 1500m
Graham Crawford - 3:56.05 Mile, 3:37.08 1500m
Mac Fleet - 3:56.44 Mile, 3:38.35 1500m
Ford Palmer - 3:56.58 Mile, 3:36.98 1500m
Daniel Winn - 3:56.73 Mile, 3:37.56 1500m
Kirubel Erassa - 3:58.24 Mile, 3:39.05 1500m
Travis Mahoney - 3:58.61 Mile, 3:45.40 1500m
Brandon Hudgins - 3:59.64 Mile, 3:38.20 1500m
Reed Connor - 4:01.02 Mile, 3:40.43 1500m
Declan Murray (pacer) - 1:46.77 800m, 3:47.34 1500m
For more complete event information, go to: www.runccrs.com