Leading the Way: Todd Harbour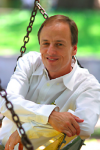 February 25, 2016
America's 6th fastest Miler all-time coaches at alma mater Baylor University
Dave Hunter, Run Blog Run
Todd Harbour is the focus of Dave Hunter's column this week. Todd is part of a continuing column series on some of our finest coaches in the U.S.
I remember Todd's big Mile as a member of the Santa Monica Track Club, his 3:50.34 was big news.
His move into coaching, first, as a high school coach, and then, to college ranks shows the quality, not only of Todd's ability to grasp coaching technique, but also Coach Harbour's skills in the art of coaching.
Coaching is both art and science.
Continue reading at: www.runblogrun.com