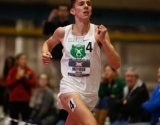 March 13, 2018
"He was such a role model for so many people in the running community... He went down as a legend."
By Nathan Keil, Sports Editor, Baylor Lariat
The winds were swirling all around the track on May 6, 1954, in Oxford, England. The conditions were less than ideal, but Sir Roger Bannister was...
Read More
comments