Jim Ryun to be awarded Presidential Medal of Freedom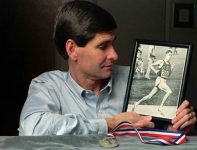 July 20, 2020
Mile legend, Olympic medalist & former congressman to receive nation's highest civilian honor on Friday, July 24 in Washington, DC
By Taylor Eldridge, The Wichita Eagle
One of Wichita's greatest all-time athletes is set to receive the nation's highest civilian honor on Friday.
Jim Ryun, the Wichita native who was the first high school runner to break 4 minutes in the Mile in 1964 and later served 10 years as a member of Congress, will be awarded the Presidential Medal of Freedom by President Trump at the White House on July 24, according to a tweet from Ryun's son, Ned.
The Presidential Medal of Freedom is awarded for "exceptional contributions to the security or national interests of America, to world peace, or to cultural or other significant public or private endeavors," according to the White House.
Ryun, 73, told WIBW 13 in Topeka that he was honored to be chosen as a recipient of the medal after a running career that produced world records and even a silver medal in the Olympics. Not bad for someone who was cut from all athletic teams in junior high growing up in Wichita.
"I think you can learn a lot about patience, and while you really like to see results, sometimes those results take time to materialize," Ryun told the TV station. "That's often hard to hang onto because everybody is so into the instant impact of it. The thing to remember is failure can be a temporary detour to success.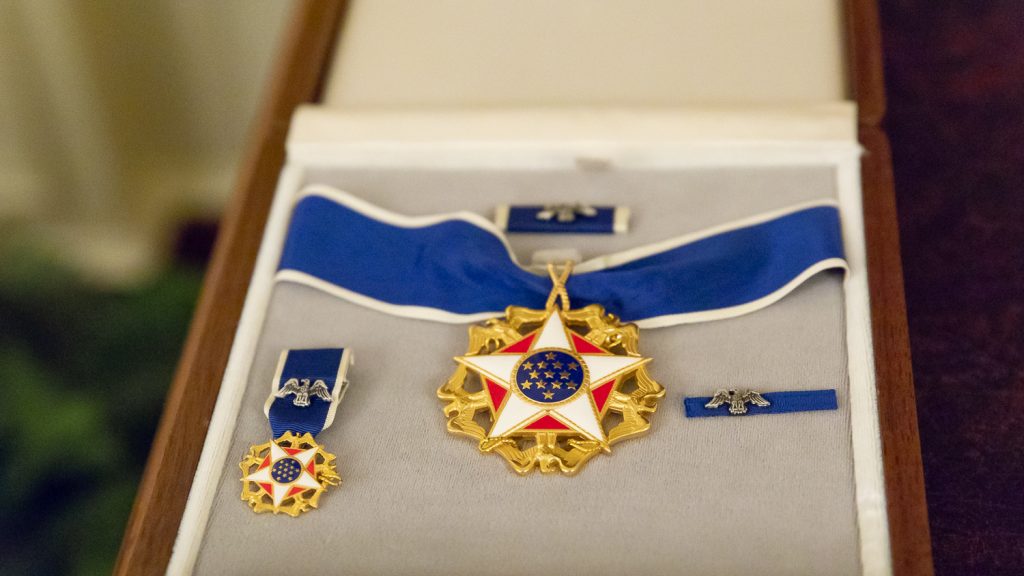 "If you don't see exactly what you want in that moment, give it some time, pray, keep working, and see where you can go. I never would have imagined my career would become what it was and that on July 24, 2020, I will be receiving the Presidential Medal of Freedom."
After his successful running career, which included three trips to the Olympics and a silver medal in the 1500 meters at the 1968 Mexico City Games, Ryun served in the United States House of Representatives from 1996 to 2006, representing the 2nd District in Kansas for the Republican Party.
During his time in Congress, Ryun mostly sponsored bills focused on commerce and foreign trade and international finance. Most notably, Ryun was the primary sponsor of a bill introduced in 2001 that established a commission for the purpose of encouraging and providing for the commemoration of the 50th anniversary of the Supreme Court decision in Brown v. Board of Education of Topeka, a landmark decision that established racial segregation in public schools to be unconstitutional.
However, the graduate of Wichita East High School and the University of Kansas is best-known for his running accomplishments.
In 1964, at the age of 17, he became the first high school runner to break the 4 minute barrier in the Mile with his time of 3 minutes, 59 seconds at the Compton Relays in California. Ryun still owns the most sub-4 minute Mile performances for a high schooler (five) and the only one ever to be recorded at a high school state track & field meet (3:58.3 at the 1965 Kansas state meet). In addition, his 1965 high school Mile record of 3:55.3 lasted nearly 36 years.
"When I broke 4 minutes, that changed my paradigm of thinking," Ryun told WIBW. "That night I couldn't really sleep. I had adopted it as a goal, but the actual time goal was coach (Bob) Timmons' goal. I started thinking, 'I wonder what could happen if I started taking more ownership.'"
Continue reading at: kansas.com
At The White House ceremony, Jim Ryun with Rio Olympic champion Matthew Centrowitz (left) and U.S. Mile record holder Alan Webb (right)