Four Olympians Added to Medtronic TC 1 Mile on May 9 in Minneapolis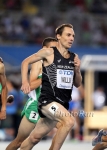 April 25, 2013
Open champions could earn $15,000 with a victory and a course record; 3,000 to race down Nicollet Mall at 9th edition; inaugural Bring Back the Mile Tour 2013 event - 5th stop
ST. PAUL, Minn. – (April 25, 2013) – Four Olympians will add international spice and proven talent to the professional fields at the Medtronic TC 1 Mile to be held Thursday evening, May 9 in downtown Minneapolis.
New Zealand's Nick Willis (right, PhotoRun), the Olympic 1500 meter silver medalist at the Beijing Games 2008, will join Kenya's Boaz Lalang, a semifinalist at 800 meters in Beijing, Canada's Nicole Sifuentes, a 1500m semifinalist at the London Games last year, and Australia's Gen LaCaze, a steeplechaser in London, in the professional waves of the race that runs through the heart of downtown Minneapolis on Nicollet Mall.
The foursome joins defending champions Craig Miller (Colorado Spring, Colo.) and Heather Kampf, a Rosemount, Minn. native who competes for Team USA Minnesota among announced race competitors. Also declared are 2012 Medtronic TC 1 Mile Men's runner-up Aaron Braun (Flagstaff, Ariz.), newly crowned USA 1 Mile road champion Garrett Heath, a native of Winona, Minn., and U.S. Olympic Trials 800m finalist Phoebe Wright (Signal Mountain, Tenn.)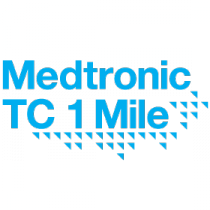 The 9th Medtronic TC 1 Mile is the fifth stop on the inaugural Bring Back the Mile Tour that includes 14 events and one end-of-the-year gala held across the country and throughout the year. Some 3,000 runners are expected to participate in the event which features seven separate waves of runners.
Racing kicks off at 6:53pm on Thursday, May 9 with the Friends and Family Wave. The event culminates with the Women's and Men's Professional Waves at 7:51 and 8:03pm respectively. A $25,000 prize purse ($5000 for each Open race champion) and a pair of $10,000 course record bonuses are at stake for the professionals.
For more information, visit www.tcmevents.org