Engels, Kampf, Murphy Headline Fields at USATF 1 Mile Road Championships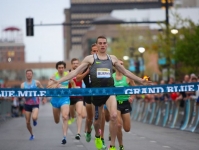 April 20, 2021
The USA Championship prize purse totals $15,000 and goes 10 deep with $3000 to each national champion
From USATF
DES MOINES, Iowa – USATF champions, World Championship qualifiers and an Olympic medalist headline Wednesday's fields at the USATF 1 Mile Road Championships presented by Toyota hosted by the Grand Blue Mile in Des Moines, Iowa.
The USATF 1 Mile Road Championships are the second stop on the 2021 USATF Running Circuit. Fans can tune-in for the live broadcast beginning at 6:50pm CT on USATF.TV with a +PLUS subscription. The pro athletes will race on a point-to-point course, starting on Drake's Painted Street and finishing on Jim Duncan Track inside Drake Stadium.
Reigning USATF 1500m champion Craig Engels and Olympic 800m bronze medalist Clayton Murphy are the pre-race favorites on the men's side as they take to the line Wednesday evening. Engels won the Trials of Miles 5000m race in late February, which came off of a fifth place 1500m performance at the New Balance Indoor Grand Prix two weeks earlier. The Portland-based runner will have a chance to show he's back in championship form in Des Moines, but will be tested by Murphy and others.
Meanwhile, Murphy won the USATF 1 Mile Road Championship title in 2017, and while he has yet to race much in 2021, he's in fine form.
Experience dots the field after the two front runners. 2019 runner-up Brandon Lasater is showing early season signs of speed, having placed seventh in the 800m at the Miramar Invitational earlier this month, crossing the finish in 1:51. Drawing on his second place finish in 2019 and his fifth place finish in 2018, Lasater has proven success on the roads.
2018 USA runner-up Eric Avila is also entered. Avila placed fifth in the 1500m at the USATF Outdoor Championships and looks to take a step forward Wednesday after finishing tenth in the 1500m at the Sound Running Invitational back in early March.
USATF 15K champion Clayton Young is entered. Young earned a big-time win in Jacksonville while earning his first USATF title. While stepping down to the Mile distance will truly test his speed, he also has a chance to earn more points on the USATF Running Circuit.
Ryan Hill is another top pro entered Wednesday. The HOKA ONE ONE Northern Arizona Elite athlete won the Valley of the Sun Track Classic 3000m race earlier this season and has plenty of success over the Mile distance.
Other notable entries to follow are Daniel Herrera, who placed fifth in 2019 and fourth in 2018 at the USATF 1 Mile Championships, Abe Alvarado, who is the top returnee having placed sixth at the 2020 USATF 1 Mile Road Championships. 2017 third place finisher Pat Casey is set to race, as are Jeff Thies, Justine Kiprotich, Colin Albert and Brett Meyer.
In the women's race, four-time USATF 1 Mile Road champion Heather Kampf leads the charge. Kampf placed ninth at the 2020 USATF 1 Mile Road Championships, but with three other top three finishes, including a runner-up finish in 2019, Kampf and her experience simply cannot be overlooked.
Kampf's top challengers include Shannon Osika, Rachel Schneider, Lauren Paquette, Alexina Wilson, Alexa Efraimson and Sara Vaughn.
Osika, who placed sixth in the 1500m at the 2019 USATF Outdoor Championships, has earned three straight fourth place finishes at the USATF 1 Mile Road Championships from 2017-19. The Ann Arbor-based runner will look to take another step forward on Wednesday.
For Schneider, she looks to continue to build on an already strong 2021 campaign. The Under Armour-sponsored athlete won the Mile and 3000m at the Camel City Invitational earlier this season. She also has experience in road Miling, having placed third in 2018 at the USATF 1 Mile Road Championships. Schneider has had plenty of success over the Mile distance in the past few seasons, including a fourth place 5000m finish at the 2019 USATF Outdoor Championships.
Paquette has had a very quiet start to her 2021 season, but she showed tremendous fitness back in August with a 15:10.01 5000m performance. Paquette isn't an elite Miler on paper, but she's clearly capable of winning in Des Moines.
Wilson brings some of the most USATF 1 Mile Road Championship experience to the field, having placed seventh in 2020 and eighth in 2019. Efraimson and Vaughn add two high caliber middle distance standouts, as well, while the 34-year old Vaughn looks to recapture some of the magic she saw while qualifying for the World Championships back in 2017.
Anna Shields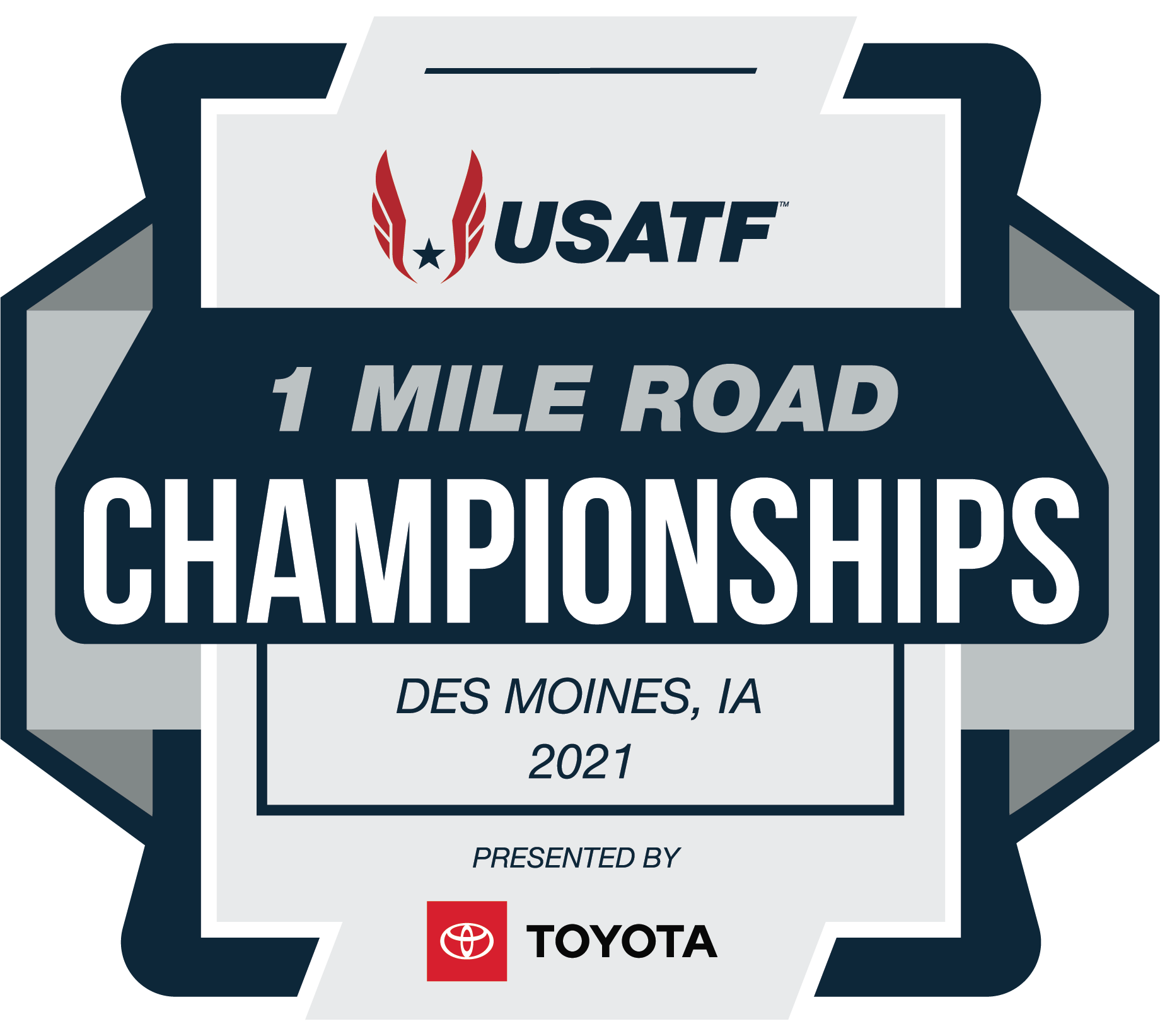 is another runner to watch, having placed fifth at the 2019 USATF 1 Mile Road Championships, as is Grayson Murphy who placed sixth at the USATF 15K Championships earlier this season.
Sara Sutherland, Samantha George, Baylee Mires and Allie Wilson round out the women's field.
The USA Championship prize purse available totals $15,000 and goes 10 deep ($3000, $1500, $750, $600, $500, $400, $300, $200, $150 and $100).
On demand race videos, results and post-race interviews will be available shortly after the race in cooperation with RunnerSpace.com.