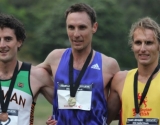 August 05, 2016
"I had an incredible feeling of connection with them. I know they called Quax too. They value the history as I did and that's what connects us and that's the glue that holds us all together."
By Phillip Rollo, Stuff
Rod Dixon knows what it is like to have a mate on the Olympic Games...
Read More
comments