Take Five: Mile legend Steve Scott returns each year to participate in Spirit Run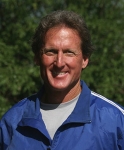 March 09, 2017
"If I can expose them to running and show them that it's fun, then to me that's rewarding."
By Tom Johnson, Stu News Newport
Had a chance to catch up with Steve Scott last week. Scott obviously is one of the greatest runners in American history. The three-time Olympian attended college at UC-Irvine before embarking on a running career that took him around the world and to the top of his profession. Today, Scott coaches at Cal State San Marcos, where he has built one of the most successful NAIA collegiate track and cross country programs in the country. At San Marcos he's led their women's team to three national titles and the men's team to a runner-up for the national title. Scott returns each year to the Newport-Mesa Spirit Run (Sunday, March 12) where he participates in the elite Mile, but also uses his name and fame to attract and work with kids at the event.
Continue reading at: stunewsnewport.com