Run a Mile with Rankin: The Other Kingdom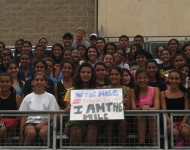 August 19, 2013
Jon Rankin serves as BBTM's California Captain for the state petition drive to replace the 1600m with the Mile at the High School State Meet. He will be providing occasional posts on his journey as the California Captain - Run a Mile with Rankin Archive.
Jon is sub-3:55 Miler, UCLA alumnus and California prep standout. He is the co-founder of The Run Project, a website that connects runners with non-profits and founder of Giving Athletics, a non-profit company that brings running programs to underserved communities and schools.
Sign the CIF Petition to Replace the 1600m with the Mile today!
Entry #2 - The Other Kingdom
I have waited to write my second blog post for Bring Back the Mile, not because I didn't have a lot to say since being named California's State Captain, but rather, because I have so much to say. The prestige and mystique around the magical barrier of a sub-4 minute Mile is the perfect distance, which has recaptured my heart through the eyes of California high school kids that I have been asking them to join me in bringing back the Mile.
Since beginning this journey with Bring Back the Mile, it has given me perspective on why I love the Mile and why I love to run. My love for the iconic distance has begun to grow larger because I'm now seeing with my own eyes and listening with my own ears just how excited student-athletes are that they may get the chance to run the Mile rather than the 1600 meters. The high school kids I've met with want to experience what I call 'The Other Kingdom' (published in 1999 by Victor Price, The Other Kingdom, is a novel about a Miler and his quest for excellence).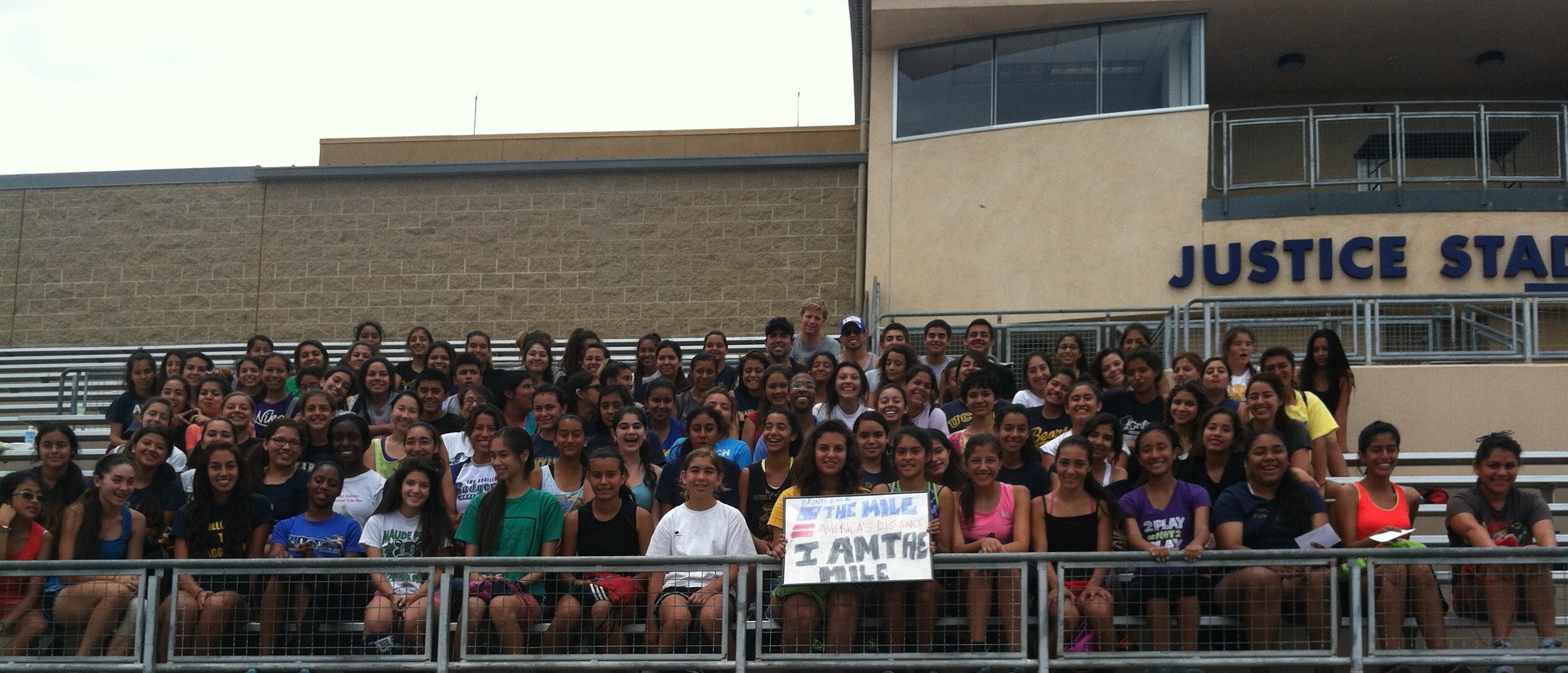 In July I visited with the Warren High School girls cross country, located in Downey, California. Friends of mine have been developing the team that has swelled to more than 100 girls, including good Milers. During my two visits with them I spoke about three things: (1) the importance of knowing why they chose to be runners, (2) why being a runner will help to be successful at everything they venture to do in life and (3) participation in the Bring Back the Mile campaign. The entire visit was extremely memorable because the girls had a lot to say about these three topics. I was so inspired by their reasons for running and their enthusiasm for helping to Bring Back the Mile.
"Do you mean we'll get to run the Mile all the time starting next season?"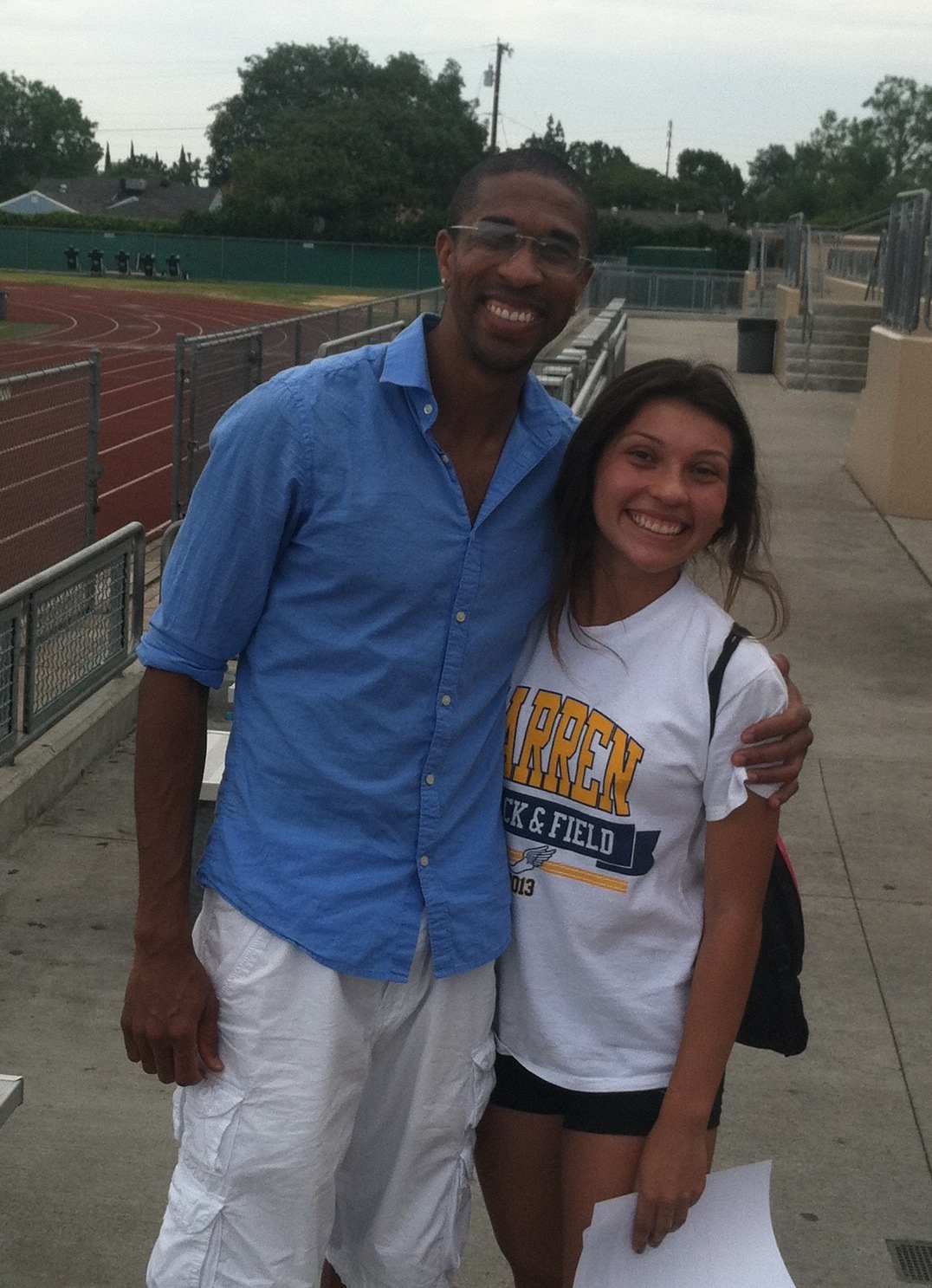 One young lady asked me this question so enthusiastically that it surprised me. I was surprised by her enthusiasm because it was so unexpected. Her response, in my opinion is a testament to how the significance of the Mile doesn't have to be explained. Its mystique supersedes the necessity of explanation. It seems as though people just get it. Her reaction really added more fuel to my personal fire to make sure this campaign succeeds as quickly as possible.
There's definitely something bigger at work here and this campaign is not just about running 5,280 feet, it's about experiencing something that gives us a sense of something greater. I believe it making sure every high school boy and girl gets a taste of that something greater, of the other kingdom, as early in life as possible. I know running the Mile and breaking down their own barriers can do that!
I plan on visiting many high schools in California to tell my version of the story of why I want to Bring Back the Mile and why I'm going to do everything I can to make that a reality in our state. If you want to have me visit your team please contact Bring Back the Mile and submit a request to have me speak at your school. It doesn't matter where you are, I promise I'll do everything I can to be there for you, your teammates and your school. I hope every school contacts us and invites me to speak to your team. Let's Bring Back the Mile to California as soon as possible. Go Mile!
To submit a speaking request, email: iwannaknowmore@bringbackthemile.com