Professional Track & Field Comes to Long Island at the HOKA ONE ONE Long Island Mile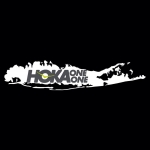 September 02, 2015
The last major Mile race on Long Island was during the 1998 Goodwill Games at Mitchell Field in Uniondale, NY. That race saw Noureddine Morceli of Algeria clock a 3:53.39, and no race since has been run in under the magical 4-minute barrier.
From The Long Island Exchange
Premier Track and Field is returning to Long Island! Thanks to the partnership of Sayville and Smithtown Running Company with HOKA ONE ONE, we are proud to announce the birth of a new event: the HOKA ONE ONE Long Island Mile. On the evening of Wednesday, September 9th 2015, the world of professional running will head to St. Anthony's High School in Huntington, NY for an event that combines both the community and elite athlete's love for running and racing. There will be a number of community races, culminating in a professional men's and women's heat where an international class of runners will pursue a sub 4:00 Mile for the men and a sub 4:30 for women.
The meet is the brainchild of Kyle Merber, the professional Miler for HOKA ONE ONE and former Half Hollow Hills West High School runner, as well as Brendan Barrett, co-founder of the Sayville and Smithtown Running Company. The meet directors have big hopes for the event, which they hope will help connect the local high school and road runners with some of the top 4-lappers in the world.
"Long Island high schools are filled with top-talent, amazing coaches, and competitive meets week in and week out. There are great college teams here, and the island is home to well over a dozen major running clubs. And we want to continue to help build the sport here from a grassroots level in a way that would benefit everyone. There is unbelievable participation on the roads each weekend, and now we want to bring it to the track" said the enthusiastic Merber who will be among the elites competing in the final race of the evening.
Continue reading at: www.longislandexchange.com