Nittany Valley Running Club hosts indoor Mile series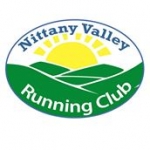 December 03, 2016
RRCA club will hold three race series on Jan. 14, Jan. 27 and Feb. 3, 2017 at Penn State's Ashenfelter Multisport Facility
By Tara Murray, Centre Daily Times
The Nittany Valley Running Club has set dates for its annual winter Indoor Mile Series of races. Each race is held at Penn State's indoor track in the Ashenfelter Multisport Facility in conjunction with a Penn State indoor track meet and is open to any club member with no registration fee.
At each race in the series, there are heats for runners of varying speeds. In last winter's series, the fastest runners were well under 5 minutes for the Mile and the slower runners were closer to 7 minutes. The races are open to adult runners of all ages and abilities (high school age and younger athletes are not allowed per NCAA recruiting rules). Participants must belong to the club but can join at each race.
Preregistration is required for each race in the series and can be completed by emailing nvrcindoormile@gmail.com by 4:00pm on the Wednesday before each race.
In 2017, the club will hold three events. The first is on Jan. 14 in conjunction with the Penn State Nittany Lion Challenge. The second is on Jan. 27 in conjunction with the Penn State National. The third, which includes both the Mile and a 3000 meter run, as well as a predicted time contest for the Mile, will be on Feb. 3 in conjunction with the Sykes-Sabok Challenge Cup. For start times and more information, go to: http://nvrun.com