Minnesotans Are Favorites for Thursday's Medtronic TC 1 Mile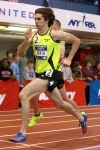 May 11, 2015
USATF 1 Mile Road Championships and second Bring Back the Mile Grand Prix Tour 2015 stop draws top pro field vying for $25,000 purse and $10,000 event record bonuses
From Twin Cities In Motion
ST. PAUL, Minn. – A pair of Minnesotans are the favorites to win the USATF 1 Mile Road titles at the host Medtronic TC 1 Mile on Thursday evening in downtown Minneapolis. Heather Kampf, the Rosemount native and former University of Minnesota star, has her sights on a third career USA 1 Mile Road crown, while Garrett Heath, a Winona native, seeks a second national title.
Men's and women's professional fields are now set for the 10th edition that moves to a new Hennepin Avenue course this year. In all, 13 men and 12 women will race in the USATF 1 Mile Road Championship waves which culminate an evening of racing where more than 2,500 runners will compete over one of the sport's signature distances.
Kampf, 28, who has made a habit of winning Mile races on the roads – she's won events in Des Moines, Duluth, Pittsburgh and Minneapolis among others – recently won her second Grand Blue Mile title in Des Moines.
Heath, 29, who was the runner-up to event record holder Nick Willis at the 2013 Medtronic TC 1 Mile and is the second fastest runner ever in the event at 3:57.1, is coming off a personal record 13:16.31 5000 meter effort at the Payton Jordan Invitational.
Looking to challenge Kampf in the women's field are Rebecca Addison (Spring Lake, Mich.), winner of the Payton Jordan Invitation 1500 meters, her former University of Michigan teammate Amanda Eccleston (Adrian, Mich), the 2014 Traverse City Golden Mile champ, three-time NCAA champion Angela Bizzarri (Seattle, Wash.) and Christy Cazzola (Appleton, Wis.) a 17-time NCAA Division III champion while competing for the University of Wisconsin Oshkosh. Gabriele Grunewald, who had been announced as part of the women's field, has withdrawn.
Joining Heath in the men's race are 2012 Medtronic TC 1 Mile champ Craig Miller (Denver, Colo.), Scott Smith (Oklahoma City, Okla.), a 3rd-place finisher at the 2012 Medtronic TC 1 Mile as well as at last fall the Medtronic Twin Cities Marathon, Aaron Braun (Alamosa, Colo.) the Medtronic TC 1 Mile runner-up in 2012, and Jeff See (Greenville, S.C.), the 2011 USA Indoor Mile champion and the runner-up at the 2013 USA 1 Mile Road Championships.
A men's and women's combined prize purse of $25,000 awaits the championship fields. Race winners who better the existing event records will earn a $10,000 bonus in addition to the champion's prize of $5000. Sara Hall set the women's event record of 4:30.8 in 2011, while Nick Willis set the men's standard in 2013 at 3:56.1.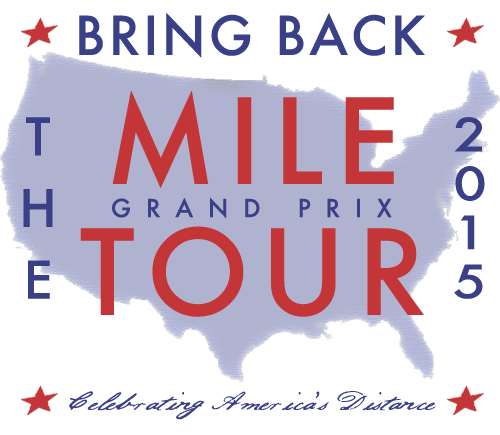 The USATF 1 Mile Road Championships return to the Medtronic TC 1 Mile for the first time since 2012 as part of a two-year designation from the sport's governing body. The event is also the second stop on the Bring Back the Mile Grand Prix Tour that offers a $7500 tour prize purse.
The Medtronic TC 1 Mile, organized by Twin Cities In Motion, features an evening of races for runners of all ages and abilities. Action kicks off at 6:50pm CDT and culminates with the USATF Championship races at 7:54pm (women) and 8:06pm (men).
USATF.tv will webcast the USATF Championship waves live during coverage of the HOKA ONE ONE Middle Distance Classic on Thursday night. Twin Cities In Motion staff and volunteers will provide text, photo and video coverage of the Medtronic TC 1 Mile via Twitter and associated social media. Follow @tcmarathon and #TC1Mile to keep track of the event.
Visit tcmevents.org for more information.
USATF 1 Mile Road Championship Startlists
WOMEN
| | | |
| --- | --- | --- |
| Name | Residence | Personal Best |
| Heather Kampf | Minneapolis, MN | 4:21.39 |
| Amanda Eccleston | Adrian, MI | 4:25.78 |
| Rebecca Addison | Spring Lake, MI | 4:42.99 |
| Angela Bizzarri | Seattle, WA | 4:32.57 |
| Becca Friday | Austin, TX | 4:37.50 |
| Christy Cazzola | Appleton, WI | 4:33.97 |
| Kristen Findley | Austin, TX | 4:37.68 |
| Meghan Peyton | Richfield, MN | 4:40.50 |
| Ayla Granados | Chico, CA | 4:42.89* |
| Melissa Agnew | Richfield, MN | 4:46.77 |
| Carmen Graves | Christiansburg, VA | 4:45.98 |
| Gina Valgoi | St. Paul, MN | 4:43.69 |
MEN
| | | |
| --- | --- | --- |
| Name | Residence | Personal Best |
| Craig Miller | Denver, CO | 3:53.1 |
| Garrett Heath | Seattle, WA | 3:51.0 |
| Jeff See | Greenville, SC | 3:52.9 |
| Trevor Dunbar | Eugene, OR | 3:57.19 |
| John Simons | Blowing Rock, NC | 3:59.32i |
| Frezer Legesse | Oklahoma City, OK | 3:58.95 |
| Jon Peterson | Minneapolis, MN | 4:02.00 |
| Aaron Braun | Alamosa, CO | 4:01.43 |
| Brandon Hudgins | Boone, NC | 4:01.64 |
| Scott Smith | Oklahoma City, OK | 4:01.93 |
| David Stilin | Minneapolis, MN | 4:09.68 |
| Ben Sathre | Chaska, MN | 4:10.59 |
| Robby Nierman | Bloomington, IN | 4:03.35 |
* Denotes converted 1500 meter performance