McNamara shines again, wins 4th Festival of Miles title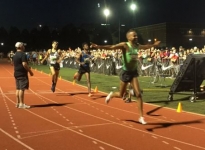 June 02, 2016
2,500 fans also witness thrilling girls high school Mile and boys high school Mile meet record by Jon Davis
By Ben Rosario, Festival of Miles
ST. LOUIS - The 9th Festival of Miles at St. Louis University High School on Thursday night saw the meet add three more sub-4 minute Mile performances to its name as well as a thrilling finish in the girls high school Mile and a new meet record in the boys high school Mile. The annual meet also drew a record crowd of more than 2,500 on a mild night with low humidity and no wind – perfect for distance running.
That crowd was arguably at its loudest though, during the Saint Louis Injury and Rehab 800 meters when hometown favorite Shannon Leinert grabbed the win in 2:03.19 over a deep field that included LaTavia Thomas, Lea Wallace and top Canadians Helen Crofts and Lindsey Butterworth. Leinert, making her sixth and final appearance at the event, took the lead with 125 meters to go and never looked back.
While Leinert hails from St. Louis, Jordan McNamara may be making a bid for at least honorary St. Louisan status. He came into the 2016 Festival of Miles as the three-time event champion, two-time defending champion and meet and state record holder. Before the race, the Oregon Track Club athlete took the microphone and addressed the fans, asking for their support during the race. They did not disappoint and again neither did McNamara. A 56-second last lap gave him the victory in 3:56.39 over rising Mile stars Frezer Legesse (3:57.24) and Cristian Soratos (3:57.39). For his efforts, McNamara, 29, took home $2000 ($1000 for the victory and $1000 for the sub-4 winning time).
"I'm very fortunate to be able to put on a show this crowd deserves," McNamara said after his three-peat and fourth event title to the St. Louis Post-Dispatch. "As a runner, you don't know when you're going to win your last race, so this is a privilege. How many people get to do this — win a race and interact with great people?"
The Big River Running Company High School Championship Miles were nearly as exciting with Jon Davis (IL) running 4:05.29, U.S. #7 for the year. All told, five athletes broke 4:10 in that section. In the Girls Championship Mile, Cailie Logue (KS) just held off a late surge from Anna West (MO) to take the win in 4:46.89. Other high school race highlights included Oklahoma's Eugene Grayson winning the U.S. Marine Corps 800 meters in 1:51.49 and Allison Bailey (MO) taking the girls 800 in 2:09.87. The Mile featured two sections and meet records were set in both of the Spewak Training Elite Development Sections where Madison Mooney (CO) took the girls race in 4:55.51 and Joshua Bell (TN) won on the boys side in 4:11.10.
Complete results at: http://trxctiming.com/liveresults/meet1/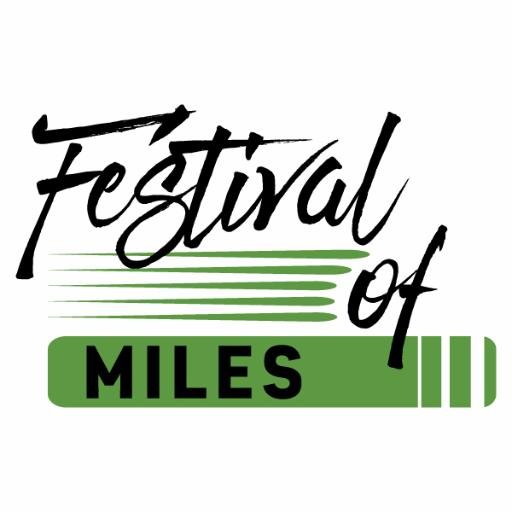 The Festival of Miles Foundation is a non-profit organization whose mission is to promote the sport of track & field and give back to athletes in need. The Festival of Miles, a Bring Back the Mile Featured Event, is a track meet featuring 2.5 hours of non-stop action with youth and middle school races, high school races showcasing some of the nation's top talent and pro races featuring Olympic level athletes. Each year a portion of the proceeds from ticket sales go to an athlete/athletes in need.
Sponsor for this year's Festival of Miles included Nike, Big River Running Company, the Saint Louis Track Club, GO! St. Louis, Saint Louis Injury and Rehab, Spewak Training, TRXC Timing, Saint Louis University High School, Xerox and Drury Hotels.